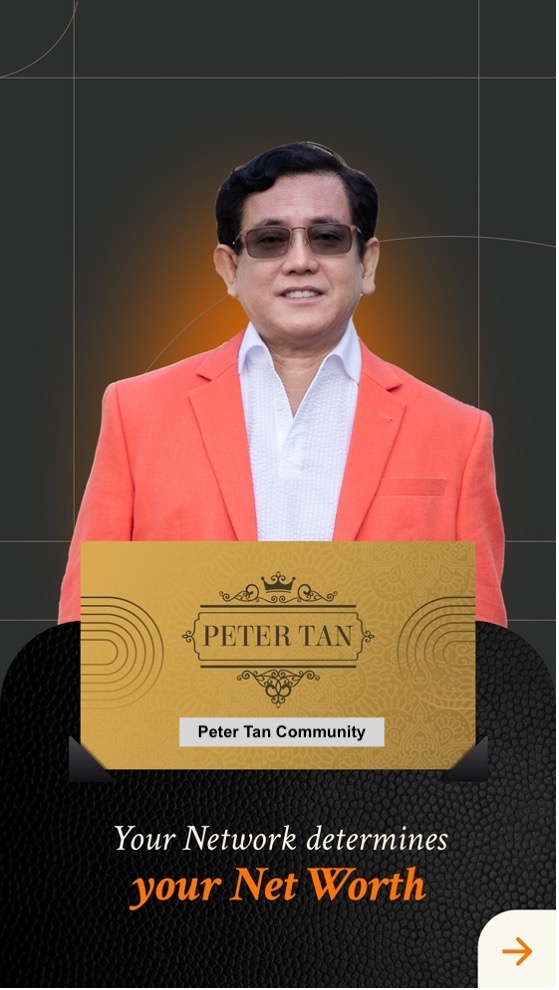 "Your network is your net worth."
This community grants you access to attend premium networking sessions such as access to HNWIs, take part in Asia Business trips and participating in business start-ups (to invest or to be invested).
There will be monthly online and offline group coaching and networking sessions with Peter Tan across Asia. The coaching session is accessible via Internet.
Benefits
The benefits of the DCA are tied to 1 specific registered owner only. The owner is required to register through the website. Whenever the DCA is resold, subject to Peter Tan's approval, the new owner is required to register again. A registration fee may be imposed on the secondary owners – refer to here.
The owner is required to sign up for attending the coaching and networking sessions. A sign-up fee may be imposed for all attendees. Attendees are required to pay for their own travelling and accommodation, if applicable – refer to here.
www.tanpeter.com/Premium belongs to the owner.