MsMA 2023 14 July End Registration (EN)
MsMA 2023 17 July End Registration (EN)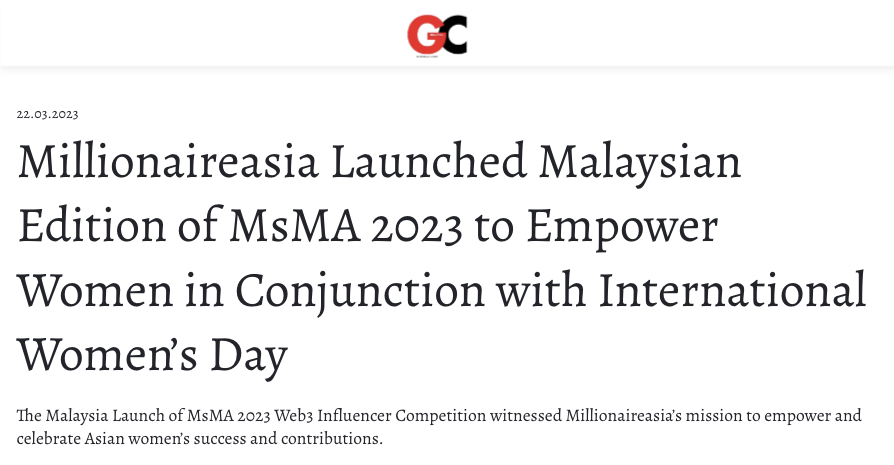 Millionaireasia, in support of the United Nations Sustainable Development Goals to advocate for women empowerment, notably launched Malaysia MsMA 2023 Web3 Influencer Competition recently in full celebratory mode.
Also held in conjunction with the noteworthy International Women's Day, the event amped up its allure and eminence with the royal attendance of Y.A.M. Tunku Naquiyuddin Ibni Almarhum Tuanku Ja'afar, Tunku Laksamana Negeri Sembilan.
Aspiring to be a MsMA 2023 Contestant? 
Buy and Vote for Participants at Millionaireasia Platform!