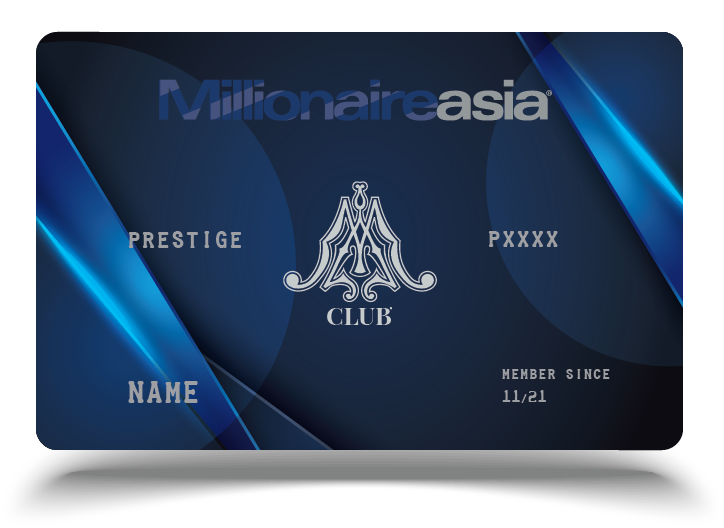 Prestige membership is the platform created by millionaires for members to Learn, Access and Network (LAN). Start your business journey to learn and acquire wealth, access to the pool of resources readily and network with like-minded individuals. Be part of the ecosystem to build your network for social capital through Access in Millionaireasia community.
Note: All prices are subject to prevailing GST (if applicable).
Lifetime Membership $16,800
Membership Benefits:

Private dining events with celebrities, renowned personality or prominent individuals.
VIP access to special events.
Roundtable discussion on business opportunities with successful business people, high-net-worth individuals and members of the high society.
Established entrepreneurs' exclusive business presentations.
Special lifestyle launches such as super cars, fashion, wine & whiskey, and watches etc.
Think-tank investment night.
Overseas Mission Trip for business collaborations and investment.
Venture's presentations for start-up and VC mentorship and investment opportunities.
Monthly targeted networking sessions catered to your interests and preferences.
Involvement in Philanthropy and Sustainability projects across Asia.
Annual Gala Dinner.