By Justin Harper
Anna Gong has worked for five different companies and has helped scale them up or turn them around. Taking just one struggling business and putting it on the path to recovery is no mean feat.
Attempting it five times takes something a bit special. "I am a serial risk taker and addicted to challenges. I simply thrive on being the underdog," said Anna when I asked her the secret behind The Turnaround Girl moniker.
Born in Guangzhou, Anna moved to the US when she was a young child but couldn't speak a word of English. While she struggled at first, Anna soon developed a strong desire to succeed. At school she talked about being a CEO by the time she was 30. "You just want to change the course of your upbringing. I'm a Chinese immigrant who came to the US when I was eight and it was sink-or-swim. Your life just sort of pivots."
Having moved to San Francisco, she was keen to make an impact from day one, helping to shake up companies, wearing many hats to help scale aspiring start-ups, while still learning on the job. Five companies later and she is currently at Singapore-based Perx Technologies, a lifestyle marketing Software-as-a-Service (SaaS) platform that helps organisations monetise user actions. Perx works with household names such as HSBC, UOB, Commonwealth Bank, Starhub and Razer among others.
 In her first few months in mid-2015, she boldly presented a different plan to the board and decided to pivot out of the consumer loyalty app business. By August 2016, the popular consumer app was shut down. Anna went on to re-found Perx Technologies, developed a whole new culture, rebuilt the team and business from the ground up, and pioneered one of Singapore's first enterprise SaaS companies. By 2017, Perx launched its platform to solve the next generation of loyalty and customer engagement challenges faced by a rapidly evolving mobile-first economy.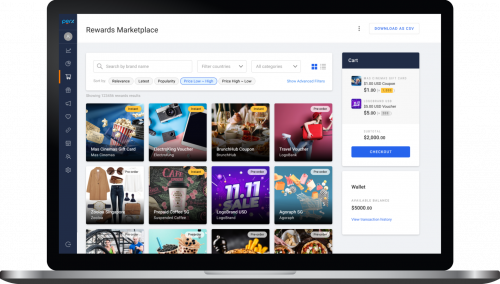 Asia Calling
After making a name for herself in Silicon Valley, Anna headed to Asia in 2009 to help revive a newly acquired business unit by CA Technologies. Using her business acumen and experience, she turned it around with a growth of 220% and was quickly promoted to become the firm's youngest female vice president. Anna explained that turning a company around often involves major restructuring and staff departures so she can bring in her own team. In other words, it's not for the faint-hearted.
Always looking for a challenge she decided to join Singapore-based Perx which was struggling to make a profit and grow the business. The original founders were unable to scale up the business and so the board of directors made the call to hire Anna. In her first few months she looked at the business and decided it wasn't going to work in its present format. "This was a business challenged with finding a product market beyond Singapore and was set up for failure. It needed a major pivot. Quite a few debates and crucial meetings took place before we decided to sunset the original business."
A Hard Road
A woman not scared of rolling up her sleeves, she gradually let go of the existing team, raised fresh funds and bought out the original founders. It was 2016 when she decided to pivot the business towards becoming a SaaS platform for large enterprises. "We were regarded as a pioneering batch of enterprise SaaS start-ups. That was a very interesting and hard road. The opportunity I saw was that large enterprises were missing the boat in engaging their customers. Enterprises have been focusing their marketing investments primarily on brand building and acquisitions, leaving behind customers who have been with them for years unengaged and neglected. I saw this as a big underserved market and decided to create a company that redefines the next generation of loyalty and customer engagement.
It took Perx 12 months to land its first big account and that was banking giant UOB. "They believed in us and trusted us to pilot our solution and that's how we started, and now we are in a growth trajectory." Since landing more big accounts, Perx decided to focus on banking, fintechs, high growth digital natives, telcos and retail conglomerates. "These are our sweet spots," added Anna.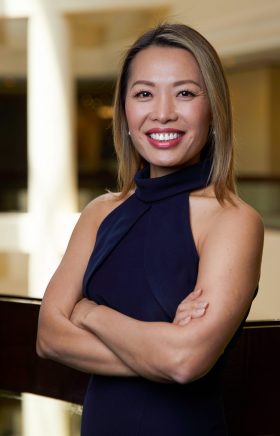 Addicted To Risk
During my interview with Anna, I was keen to find out what made her tick, and how she has been so consistent at turning firms around, often with dramatic results. "I've always been somewhat of a serial risk taker and maverick. Some say I'm addicted to dysfunction but I simply love a good challenge in front of me," Anna joked. "I love creating, being the catalyst for change. And that kind of fuels me."
Her upbringing as a Chinese immigrant in the US is also a driving factor in her determination to succeed. "I love being the underdog and winning. At Perx, we want to prove to the world that we can beat those global brand names. Technology is no longer the sole differentiator. It's the creative business modelling, the content, the user experience and go-to-market execution that defines you."
She also has some powerful friends in her corner. Early investors included Golden Gate Ventures which has an impressive track record of spotting cutting-edge technology firms in the region and already has Ninjavan, Carousell and 99.co within its portfolio. Facebook co-founder Eduardo Saverin is also an investor. "He was always active in the earlier years giving us great feedback and advice." Then along came new investors and board members such as Capital Management and Line Ventures to name a few. "They all have provided amazing support and trust in me during this journey."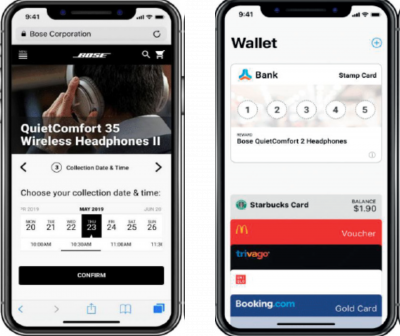 Singapore Not Silicon Valley
Having turned around Perx, is there the danger that the highly-driven CEO and founder may seek a fresh challenge? "It's been exactly five years since I refounded Perx and only four years since we launched the Perx enterprise platform. We have yet to reach critical mass. However, we are experiencing tremendous growth opportunities for Perx to become a $500 million company or a unicorn in the next three to five years. When new growth and strategic SaaS investors come in the Series C round, we will then expand much more aggressively globally."
So Singapore remains her base for now in the heart of Asia's dynamic digital ecosphere, even though she took our Zoom call from Florida due to US work commitments. "Asia is known for its mobile-first culture. Its super apps and fintech innovations seem to be leading the West. While the West builds mobile-first products and experiences differently and serves a different and more mature market, we are very bullish about the global market opportunity, where mobile-first engagements aren't tied to a particular geography but more to product and user experience."