14 April 2022
By Alfieyah Abdullah
Self-care is something we should all prioritise. Modern life means being on-the-go always with no time to set aside for even a short pampering session. Perhaps we won't all be able to make it to a spa, massage, or salon for hours to escape the hectic bustle of life, but these ten fuss-free products might put us on the right track to prioritising ourselves.
Haircare with Oribe's Hair Alchemy Collection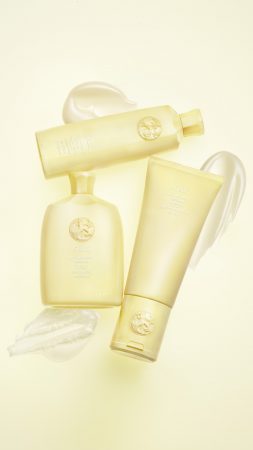 Hair care is usually limited to shampoo and conditioner on most days, with the occasional hair mask when we feel adventurous. As hair types and textures differ across each person, knowing how to take good care of our own hair matters.
The Oribe Hair Alchemy Collection is especially useful for those who love to keep up with the latest hair trends. Excessive styling, experimenting with wild colours, and even friction from your pillowcases can leave your hair stressed and stretched. The new collection is the antidote for fragile strands. Its blend of superfood ingredients and phyto-technology prevents hair breakage and strengthens hair strands from the inside out.
Use the entire collection –the Hair Alchemy Resilience Shampoo and Conditioner, as well as the Fortifying Treatment Serum – to transform your weak and brittle hair into strong and resilient locks.
2. Glow Recipe's Glow Essentials Kit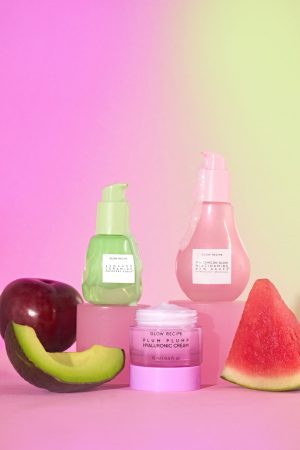 Skin is complicated. On the surface it looks incredibly smooth, with no pimples or excessive oil production. However, skin has multiple layers below its surface. Without us knowing, our skin might be screaming out for help. The newest Glow Recipe, Glow Essentials Kit is an easy, grab-and-go three step skincare routine.
It's great for those of us who want to pamper and provide our skin with the hydration it truly needs, but who don't exactly have the liberty of time. The kit is made up of three curated, clinically effective, and makeup-hybrid favourites: a full-sized Watermelon Niacinamide Dew Drops for instantly dewy glow and brighter skin over time, an Avocado Ceramide Recovery Serum (15ml) to help nourish and calm skin for a healthier skin barrier, and the Plum Plump Hylaronic Cream (15ml) to hydrate, plump, and balance skin.
Not only is it a convenient trio for skin recovery, it is also a brilliant on-the-go bundle for whenever you might need to prep your skin before makeup. No more applying makeup on tired skin with the Glow trio!
Estée Lauder's Advanced Night Repair Serum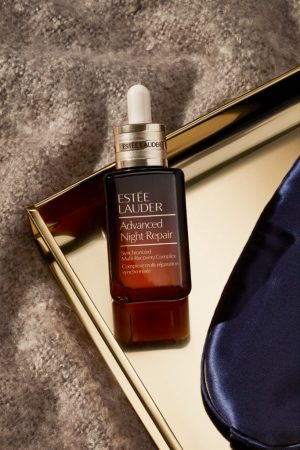 Dubbed one of the best serums in the market, Estée Lauder Advanced Night Repair Serum does all the work while you catch your well-deserved forty winks. Using ChronoluxTM Power Signal Technology, it repairs the look of lines faster than ever, thus increasing the skin's natural renewal of fresh new cells and production of collagen for firmer skin.
Additionally, it works to reduce the look of multiple signs of ageing and helps protect skin from environmental elements. Although fine lines might not be visible yet, prevention is always better than cure. No harm adding this serum to your pamper routine!
Biossance Squalane Probiotic Gel Moisturiser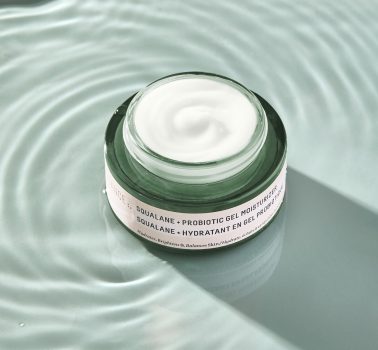 As lazy as we do get, moisturiser should be an integral part of any routine. Dull skin is a common concern, especially with the daily stressors of life. The Biossance Squalane + Probiotic Gel Moisturiser calms and reduces redness, whilst leaving a balanced complexion.
Gel moisturisers are perfect for humid weather. Despite its weightless nature, it is an ultra-hydrating gel moisturiser. Infused with squalene and probiotic technology, it helps restore skin's healthy-looking beauty and radiance, leaving skin visibly brighter and improves the skin's clarity.
Fenty Pre-Show Glow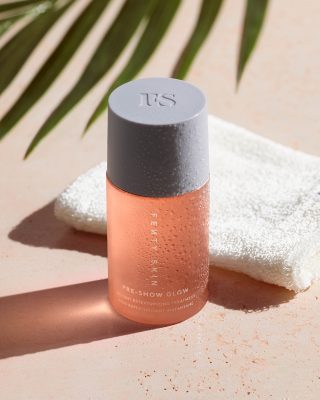 Rihanna's Fenty Beauty brand has grown in its popularity; mainly due to the success of its products which are fuss-free and produce great results. The Fenty Pre-Show Glow is no different. It's an easy, effective, and accessible at-home treatment that leaves skin smooth, glowing, and photo-ready.
The Pre-Show Glow brightens, smooths, and refines the look of pores, while reducing the look of dark spots. Over time, it also evens out skin texture. A multi-faceted product, the Pre-Show Glow deeply cleanses and purifies skin with its double-duty exfoliation. In no time at all, your skin will be left feeling rejuvenated, all from the comfort of your own home.
La Prairie Skin Caviar Luxe Eye Cream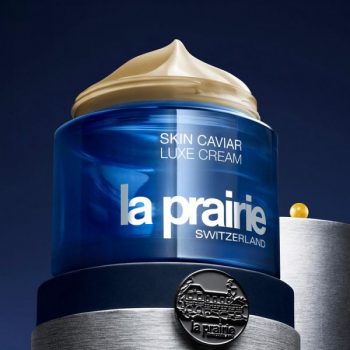 The skin under and around our eyes are one of the most sensitive parts of our body, yet we tend to overlook it quite often. La Prairie extracts its goodness from a natural caviar extract 'Caviar Premier'. The mix features a blend of lipids, proteins, collagen-building peptides, and amino acids that restore and lift your eyes to its youthful nature.
Consistent usage reduces fine lines and diminishes puffiness, ideal for anyone constantly burning the midnight oil.
Dior La Mousse Off/On Cleanser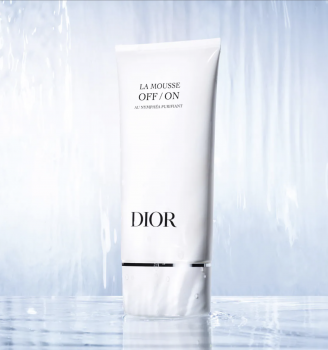 As facial cleansers go, Dior's range of cleansers never disappoint. Aside from the quintessential Dior Capture Totale Super Potent Cleanser – which I've been proud to add to my collection – the new Dior La Mousse Off/On Cleanser is a must-have. It's designed for every skin type, even the most sensitive.
This foaming cleanser is a godsend for makeup removal. Purifying Water Lily extract traps impurities and detoxifies the skin, whilst simultaneously protecting and rebalancing it. It's time we all turn makeup removal from chore to part of our skincare routine with this makeup-remover and skincare duo.
Drunk Elephant Sili Body Lotion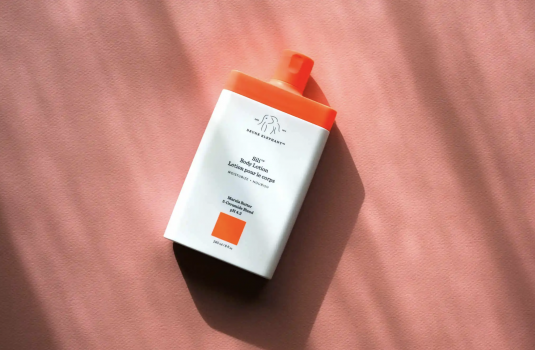 Take self-care to a full body pamper with
Drunk Elephant Sili Body Lotion
.
Drunk Elephant's beauty and skincare products are known to contain its usual nourishing plant oils and butters. Its aim is simple: protect skin while replenishing moisture levels. The lotion's consistency is light and airy – none of the thick moisturisers we know – and its fast absorbing as well, hence locking in hydration and restoring any moisture lost throughout the day. It's also an all-day anytime lotion. Be it for dry patches throughout the day or whether you're fresh out of the shower, the lotion is usable on both wet and dry skin.
Cay Skin Isle Lip Balm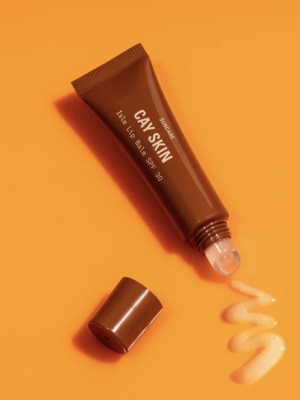 Stunning supermodel Winnie Harlow's new skincare line Cay Skin will hopefully reach our shores soon. Till then, I suggest adding the
Cay Skin Isle Lip Balm SPF 30
to your wishlist. This hydrating and protective daily lip balm is equipped with UVA/UVB protection for a clear, non-sticky finish. Yes, our lips deserve SPF protection too! This vegan lip balm has a long-lasting formula which leaves a beautiful sheen on the lips. If it doesn't sound alluring enough already, it comes complete with a delicious vanilla brown sugar flavour. Aside from its protection qualities, the lip balm also contains nutrient-rich ingredients to hydrate, soothe, and strengthen the lip moisture barrier for a lasting softness.
Caudalie Hand and Nail Cream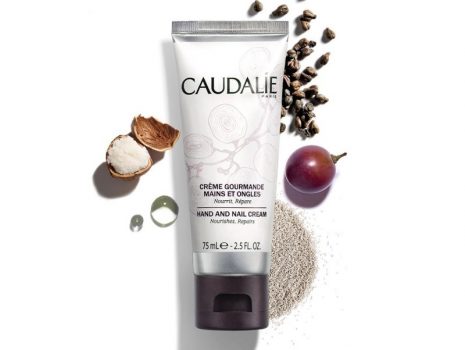 A good hand cream is essential for daily use, not just for a self-care day. My personal holy grail is the
Caudalie Hand and Nail Cream.
It's suitable for all skin types, and it's an antioxidant-rich, moisturising cream for your hands and nails. Just a tiny bit of this product goes a long way in leaving your dry and dull hands soft and nourished. The rich texture is also fast absorbing, leaving no greasy residue behind which allows you to quickly go about your day.