By Helna Allisa
Some of the city's most beloved watering holes in summary.
Having a go-to list of cocktail bars on hand is as important as curating a selection of dining hotspots that you would always vouch for. In Singapore, it's hard to run short of options to enjoy excellent tipple – even if you're the most finicky drinker in the crowd. These are our top picks of bars in Singapore that serve as quick respites for after-work unwinding.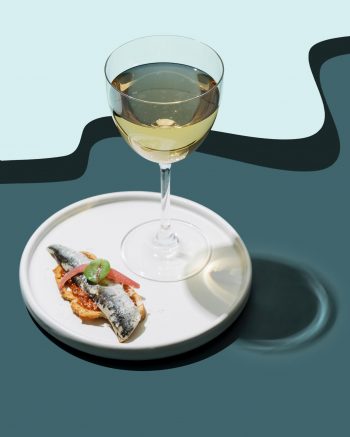 The nondescript façade of Junior The Pocket Bar belies the warm and playful atmosphere that greets guests upon arrival. The amicable staff running the show here are easy to converse with – especially if you need that little extra push before deciding on a drink. Both the food and drink menus occasionally vary throughout the year, with the current selection following a fun Peruvian concept. Cocktails include Inca Kola, where lemon verbena cream soda is paired with botanical vodka and peach, and Avenida El Sol, a mix of Hendrick's Orbium gin, Fino Sherry, dry vermouth, crème de violette, honey, absinthe and grapefruit bitters.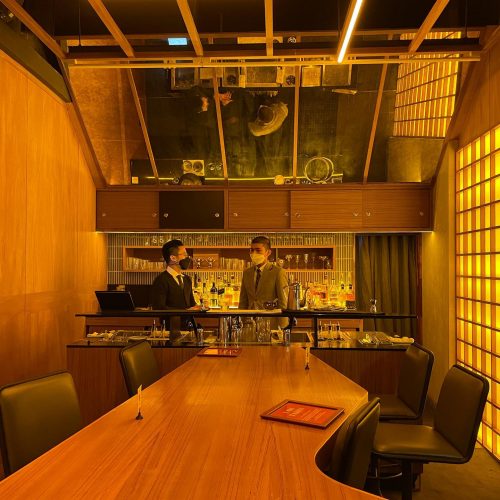 The setting in Live Twice will transport guests back to mid-century Japan. The sister label of Jigger & Pony has a two-part cocktail menu: one named 'One Life For Yourself' and the other 'One Life For Your Dreams', taken from the song 'You Only Live Twice' (1967) by Nancy Sinatra. Here, your classic Mai Tai takes the form of Ron La Progresiva rum, roasted coconut yaguara cachaça, nuts cordial and florita bitter orange. Gin lovers might want to give the Jewel of Fortune a try, a drink comprising strawberry Hendricks gin, tomato cordial and Non #1 wine.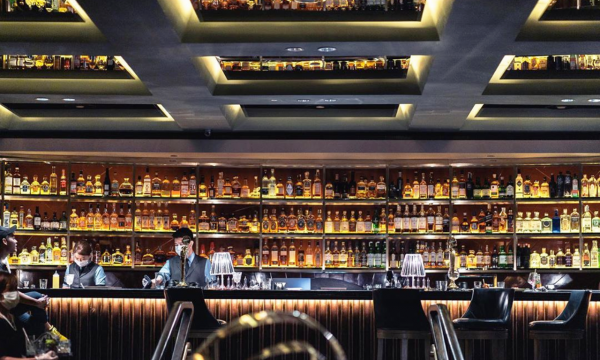 Synonymous with the Golden Age of cocktails and fine drinking, Manhattan at Regent Singapore has been part of the crème de la crème of the bar scene – not just in Asia, but globally. The uppity hotel bar, which boasts the world's first in-hotel rickhouse, clinched the 15th position at World's 50 Best Bars 2021. Choose from a spectacular myriad of whiskies, gin, vodka, agave and sugarcane spirits hailing from drams from around the globe, and if you're feeling a little peckish, tuck into classic bar grub like the Redemption Burger, New York Hot Dogs or Chicken Shawarma Wraps.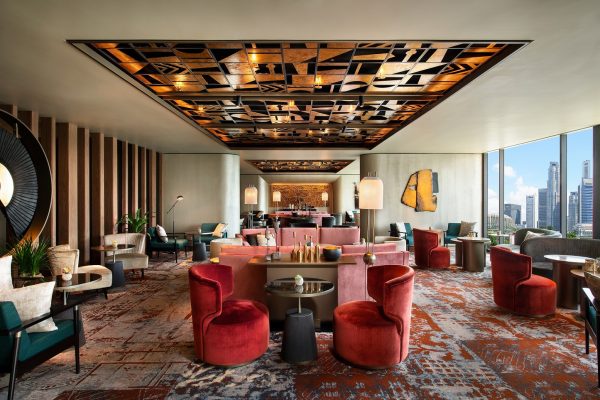 Having recently snagged the 36th position on the World's 50 Best Bars 2021 list, Mo Bar at Mandarin Oriental, Singapore unveils volume four of its signature cocktail menu. Nomadic journeys across the Asia Pacific have been the running theme of the series, with the latest volume dedicated to new destinations and even more creative ingredients. The new concoctions are far from subtle; Holi brings together gin, buttermilk and spices inspired by India's festival of colour, Afterglow takes cues from Indonesia's best sunset spots in the form of gin, ginger and melted candy floss, while Nostaglia pays homage to local Vietnamese produce with a delicious mix of cognac, banana and caramel. If our recent visit to the bar is anything to go by, Nostalgia and Ube turned out to be a crowd favourite – the latter a creamy, Philippines-inspired concoction of purple yam, jackfruit and ice cream.
Do arrive hungry. This cocktail menu, when paired with a spate of accompanying dishes and bar snacks, make for a highly gratifying dinner; think Truffle Cheese Naan with mozzarella and fragrant truffle paste, Tuna Tataki Somen with seaweed, radish, soya dressing and garlic chips, and Royal Indian Tandoori Selection with chicken, lamb, prawns, fish and garlic naan. The tandoori platter, meant for sharing amongst two or three persons, makes for delicious bar grub, complementing with most of the cocktails on the menu. Vegetarian options are also readily available.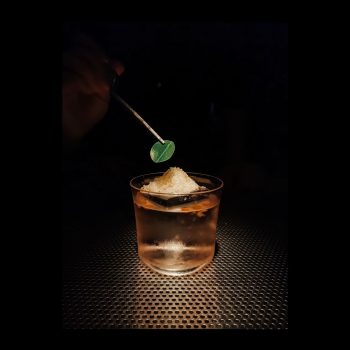 An intimate, beloved watering hole nestled on Keong Saik Road, No Sleep Club is owned by some of the most talented in the business. Juan Yi Jun, who had stints at Operation Dagger and 1880 as bartender, is joined by Jessica Hutch, formerly of Proof and Company and 28 Hong Kong Street to whip up some of the city's most creative cocktails. And here's a fun fact: the bar functions as a coffee joint during the day, a plus point for those who work from offices nearby.