By Dhiya Bisyarah
From Alaia to Zegna, The SaleSale redefines luxury shopping with its newest physical store.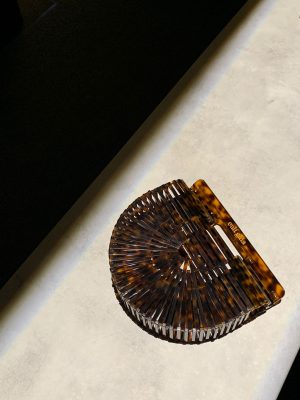 The Cult Gaia Acrylic Ark Handbag reached mainstream success upon its release in 2014, thanks to the hype from fashion influencers and Hollywood A-listers. Its in-demand status made it one of the hardest pieces to procure. Yet, an all-too-familiar bag caught my eye upon entering The SaleSale's store.
"That's the last piece of the Cult Gaia bag," said The SaleSale founder, 21-year-old Siddhartha Arya (or Sid, as he prefers being called). "Brand new with tag and cheaper than its retail price." 
The elusive bag was still in mint condition. Afterall, procuring designer items and offering them at slashed prices is what The SaleSale is known for.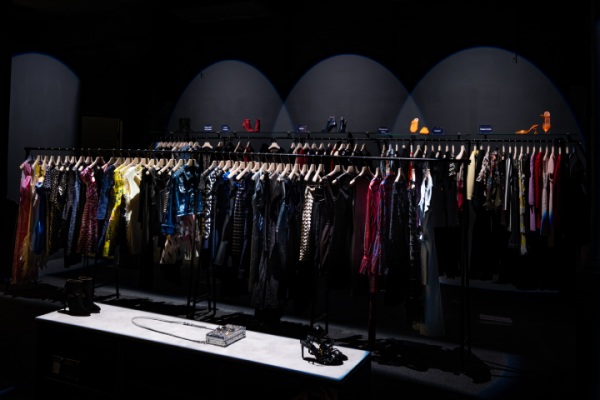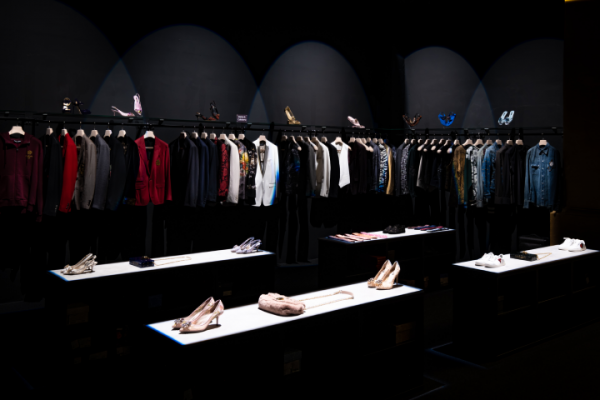 About The SaleSale
The SaleSale is luxury fashion's newest purveyor, offering high-end labels, without the exorbitant price tag. Its first pop-up store at Dempsey houses over 60 designer labels: off-season fashion, ready-to-wear, shoes, and accessories at attractive prices. A hidden gem for luxury shoppers, renowned brands one can walk away with include Amina Muaddi, Oscar de La Renta, Chanel, Saint Laurent, and Zuhair Murad amongst others.
Unfazed by the boom in e-commerce, Sid stands firm in the belief that the tangible experience is essential when it comes to luxury shopping.
"Advanced technology cannot replace how an actual piece of clothing feels on the body. Hence, The SaleSale focuses on crafting a unique and experiential shopping journey that endeavours creativity and a new experience for customers," he highlighted.
An experiential shopping journey at The SaleSale entails the joy of being able to buy a highly sought-after fashion piece. Priding itself on only selling genuine and high-end labels, Sid consistently builds rapport with his team in Milan to ensure every product at The SaleSale is thoroughly authenticated.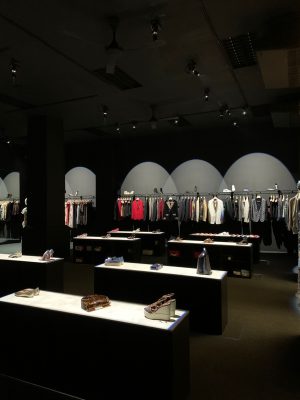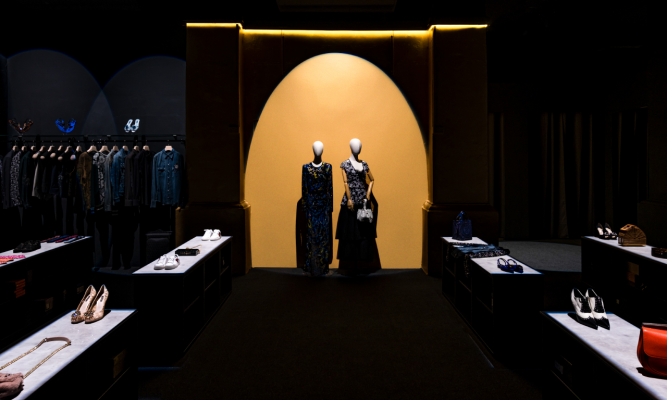 Luxury fashion for all
Sid posited that everyone can shop and wear The SaleSale. He likened it to "a treasure trove that encompasses an ever-revolving display of curated pieces to suit all personalities, body types and occasions" with marked-down prices.
The store presents a glamorous but welcoming front. Sid rotates the racks accordingly, incorporating more vibrant pieces during the festive season, florals and billowy silhouettes to signal the coming of spring, and weighted coats and jackets to mirror a colder seasonality.
He even seeks inspiration from popular television series or Korean dramas such as 'Crash Landing On You' by sourcing and stocking some of the showcased brands.
Curious, I ask for styling tips that would suit a gentleman or a modern businessman.
"Bold, statement pieces like printed, monogrammed blazers can showcase your confidence and style. Have a dive into the brands that we carry. Menswear need not be plain," Sid concluded.
The SaleSale believes the adage of 'buying better, for less'. By offering greater accessibility for well-made, high-end labels, he hopes the products will remain in circulation for a longer span of time. Altogether, this prevents unnecessary wastage of apparel that is similar to the woes of fast fashion.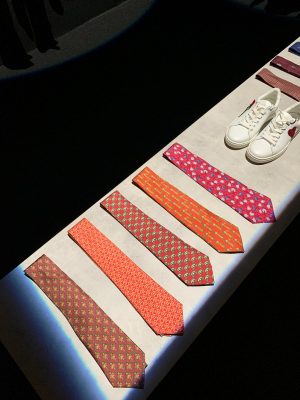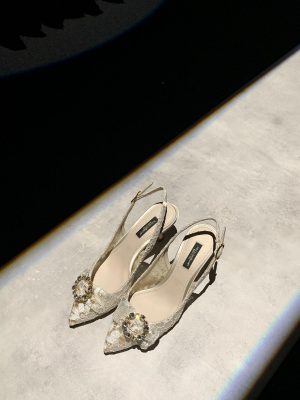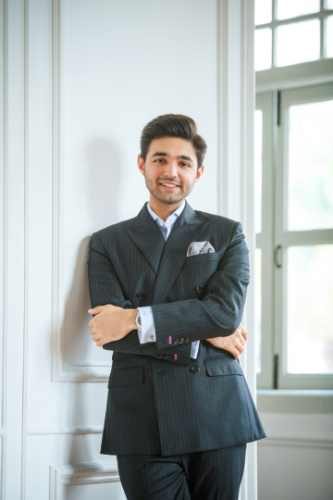 Sid, founder of The SaleSale
Sid's character is parallel to everything The SaleSale embodies – visionary, stylish, and progressive. Acknowledging the yearning for overseas retail, he sieves through hundreds of unique pieces to narrow the options down to his consumers' preferences.
Combining his strong entrepreneurial background, eye for fashion, and his desire to scale The SaleSale across multiple luxury goods segments like cars, jewellery and more, Sid is on a consistent journey to finetune the business.
Many things are in store for this young entrepreneur, including a possible permanent store location for The SaleSale in the heart of Singapore.
The SaleSale pop-up will be open till March 2022. The luxury purveyor will continue to expand and refresh the repertoire of designer brands and offerings as it plans for its next store.