By Dhiya Bisyarah
Heart-fluttering footwear to take you from day to night.
While February runs shorter than most months, it is also filled to the brim with love. Valentine's Day is approaching, and coincidentally enough Spring Summer 2022 catalogues await to ensure date-night outfits are a ten. Let these enigmatic footwear styles allow your beau to appreciate you from head to toe.
WILDCARD HEELS
For the bold and those looking to make a statement, Loewe's 2022 Experimental Collection is sure to be a conversation-starter. Its brilliant and wacky designs are bound to fit any occasion. Style a brunch date with the Loewe Cracked Egg Heel, or be your own valentine by bringing your own rose with the Loewe Rose Heel. There's no harm completing the collection with the Loewe Birthday Candle Heel. It might be Valentine's Day, but wishes know no end.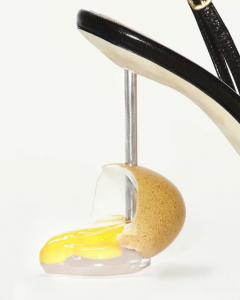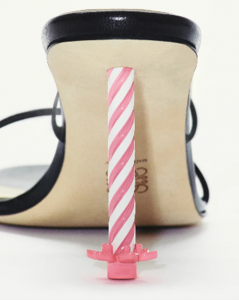 PREPPY HEELS
It's the return of collegiate fashion. Miu Miu's latest remix of the oxford heel and slingback, paired with longer-than-usual socks is the beginning of an early-aught trend. On the other end of the spectrum, Christian Dior's stylish remake of the go-go boot is a sleek take on the 80s classic. Modern details include a refreshed zippered square-toe style which hits just under the knee, and cut-outs shaped in the CD logo.
If the styles are too risqué, Roger Vivier's Viv Rangers Strass Buckle Loafers and its juxtaposition of patent leather and crystal buckles, inject a glamorous touch with an androgynous twist to any wardrobe. It's a classic silhouette which can elevate any casual outfit, leaving it date-night ready.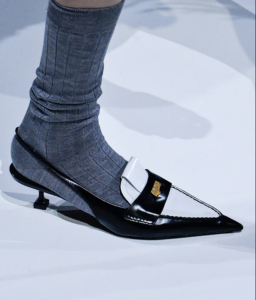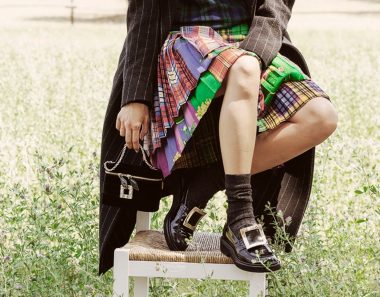 LACE-UPS
Lace-up sandals are a standout alternative to fashionable T-bar sandals. Owning a statement pair adds versatility to any outfit, allowing it to look stunning with silk skirts for a shopping date out or denim shorts for an upbeat beach vacation. Although lace-ups are known for their alluring feminine touch to footwear, the style is available in different materials – from silk to leather – allowing you to include this trend seamlessly into your everyday activities.
The Sportmax Lace-Up Platforms offers a ballerina appeal with an edge, while the Alberta Ferrettii Gladiator Sandals highlight warrior vibes that are both empowering and effortless. For a more high-fashion or avant-garde feel, the Altuzarra Tie-Up Fur Slides ticks all the boxes. On the other hand, Chloe's vibrant tribal lace-up pair suits any carefree personality with a knack for a boho-chic style.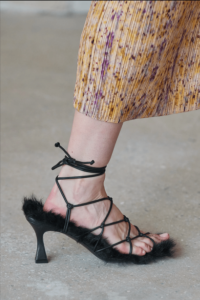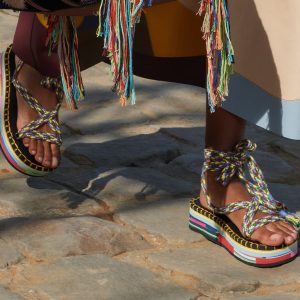 GROOVY PLATFORMS
There is no hard and fast rule that Valentine's Day is meant exclusively for couples. In fact, pop culture has taught all, if not most, that every relationship deserves to be celebrated. For the next girls' night out, bust out the season's glitziest and grooviest platforms. With sturdy, block heels, dancing the night away becomes less of a pain, compared to the serial stilettos that we have a love-hate relationship with.
Chanel's Monogram Heels, in its classic design and fresh colourway, would be well-suited for a casual date, whereas Moschino's Glitter Heels and Anna Sui's Shocking Pink Heels are a step towards a fun-night. Yet another statement piece, Salvatore Ferragamo's Green Heels add a touch of mod flair to any simple t-shirt and jeans outfit.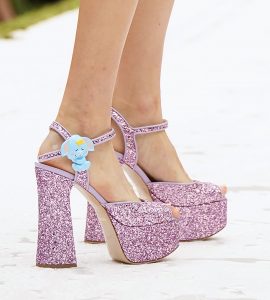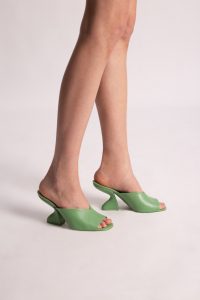 COLOURED BOOTS
Boots are not solely for the colder months. Recently, the renaissance of coloured boots are SS22s newest trend to hit the runways – and we are not complaining. From futuristic boots to pared back knee-highs, here are some examples done right.
Maison Margiela dips its toes in a fresh and vivid blue boot that is sure to match well with a colour-blocked outfit. This ankle-length boot allows one to get away with wearing regular length socks. However, if knee-high boots in bold, vibrant hues are more of the statement piece you might be looking for, choose Bettina Vermillion's kicks in purple. Those looking for a minimal look with a pop of colour, opt for Christian Dior's white knee-highs with a hint of green piping on the tip, side, and heel.