18 April 2022
By Dhiya Bisyarah
Patrons can now indulge in masterful, innovative dishes by chef Tom Sellers brought by Chef Residence, a platform that showcases a rotating lineup of celebrated chefs to unique destinations.
Gastronomic excellence differs across restaurants. It could mean offering meals that remind people of comforting homecooked food, underscoring the technical skills behind a dish, or embodying unique dining experiences.
As for Tom Sellers from Restaurant Story, his version of gastronomy is progressive, playful and personal. It features a simple and heartfelt vision whereby each dish takes cues from a moment in his life or the provenance of an ingredient. Led by the British seasons and prime produce available, diners can look forward to an innovative tasting menu that is equal parts epicurean and meaningful. Not to mention, "great wines, great service and a banging playlist" to boot, according to Sellers.
The 'collection' arrives at the alluring National Museum of Singapore at Flutes Restaurant for a highly anticipated four-week residency from 29 March to 29 April 2022. Located in Singapore's oldest museum and one of the city's architectural icons, Restaurant Story serves a culinary journey that is unique and soulful.  
"I've always seen Singapore as an exciting, culturally diverse place, and therefore, it's great to get to get the chance to come to this part of the world," mentioned Sellers.
In fact, dining in the heart of a cultural touchstone now comes to life.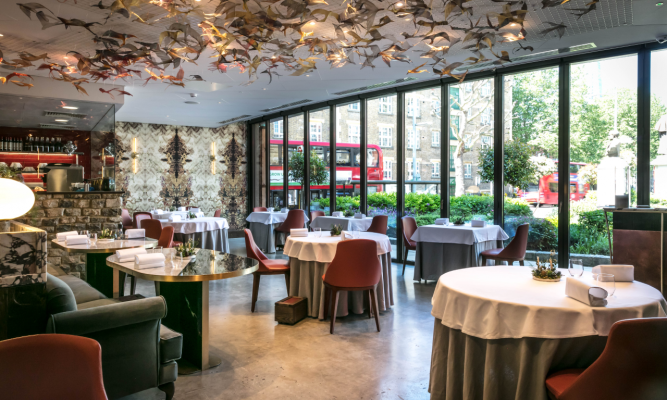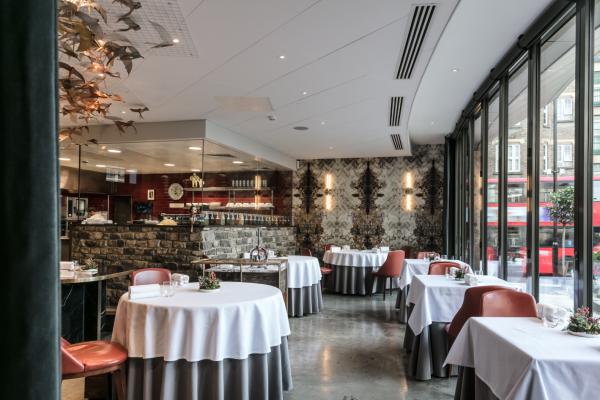 The menu
Inspired by the weather, season and colours Sellers sees all around, as well as the culinary chemistry with his core staff in Singapore, signature dishes offered at Restaurant Story include the Rabbit Sandwich, Paddington Bear, and Scallops.
The Rabbit Sandwich is inspired by his personal memoir of hunting for rabbits with his father to make stew. With this, he pays homage by preparing the poultry in the exact way his father has done, featuring a pressed rabbit leg coated in polenta and fried with citrus pickled carrots and a tarragon emulsion.
Not referring to the iconic character, Restaurant Story's Paddington Bear is an endearing rendition that patrons can savour. Labelled as one of Sellers's favourite foods, the dish presents a marmalade sandwich with foie gras, cardamom and marmalade.
Discerning oenophiles and wine enthusiasts will also appreciate the wine pairings available at the new restaurant. Under the guidance of head sommelier Jonathan Kleeman and handpicked by Singapore's leading wine bar Park90, some of the most exclusive and limited wines are available to take both wining and dining to a higher level.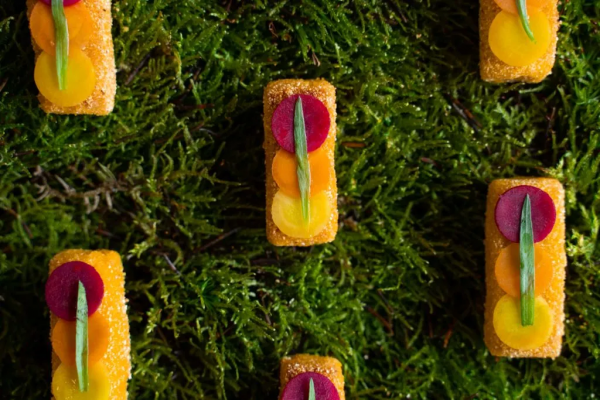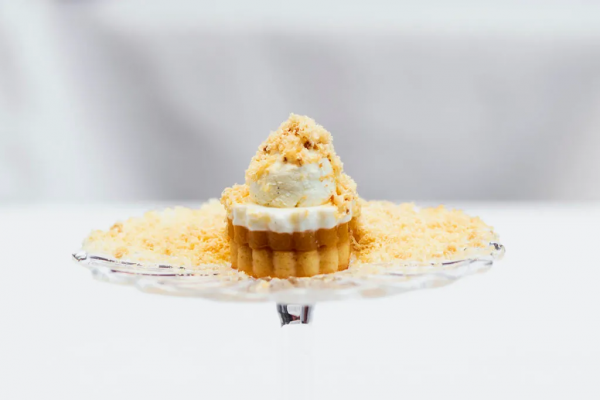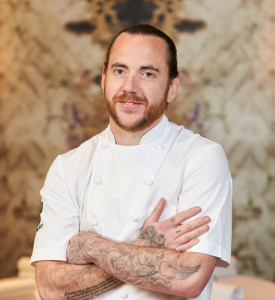 Sellers's story started with him honing his culinary repertoire alongside some of the world's celebrated chefs, including Tom Aikens in London, Thomas Keller at three Michelin-starred Per Se in New York, and René Redzepi at two Michelin-starred Noma in Copenhagen. He materialised his dream of opening Restaurant Story at the age of 26. Impressively, it only took five months after its debut to receive one Michelin Stars. In 2021, it was awarded its second Michelin star.
When asked about his cooking style, Sellers revolves it around his diners.
"One of the most beautiful things about cooking is it reveals everything about the people who engage in it. As I grow, my understanding of ingredients has also grown. I've also started looking at things through my guests' eyes and trying to understand them."
With this, Restaurant Story prides itself in championing seasonal British cooking built upon integrity, narrative and charm. You heard it here first: numerous (delicious) plans await this intimate, modern restaurant from London. Until then, you might want to call in for a reservation before the restaurant is fully booked for the next six months again.