By Dhiya Bisyarah
For Les Amis director of culinary and operations Sebastien Lepinoy, food is where the heart is.
Inspired by his French roots, the fine-dining establishment is the crème de la crème of classic French cuisine. Despite a slow start in 2013, popularity picked up three years later once the Michelin Guide placed them on the map. Since then, it has catapulted into a gastronomic success with creative renditions of French dishes, coupled with unmatched service. Chef Sebastien remains humble and hopeful that Les Amis's haute French cuisine is as timeless as is authentic.
French Finesse
Blending both common and rare ingredients, Chef Sebastien creates refined and tasty French combinations that hit home. His signature dishes include his La Langoustine De Loctudy, a French classic with delicately pan-seared zucchini. The La Pomme De Terre Roseval Au Caviar is his seemingly simple but refined version of a potato salad. Caviar is served on petals of Roseval potatoes with condiments and fresh herbs.
Not to forget, his Le Bar De Petite Pêche – a French sea bass in Ikejime style with a veil of mushrooms accompanied by a fragrant Marinière sauce. A seafood symphony in both taste and visual appeal.
"That's one of my philosophies. I try to always associate one luxury ingredient with one simple ingredient,'' said Chef Sebastien. "Usually when I go see the customers, I ask them 'do you feel like you are in Paris tonight?' It is the absolute first thing I have to ask them,'' he added.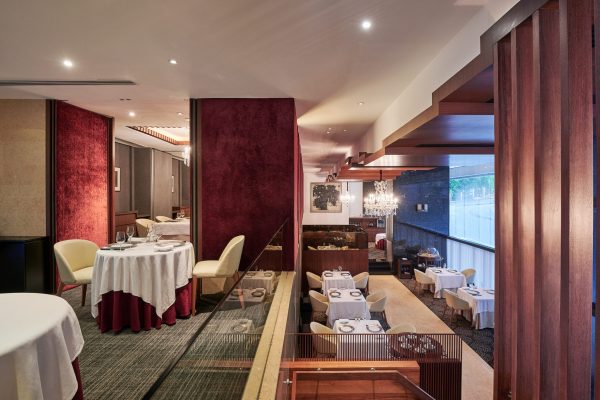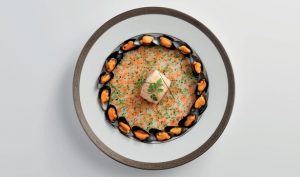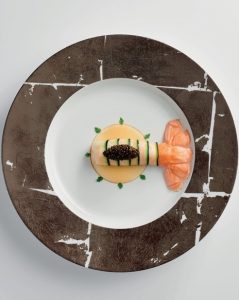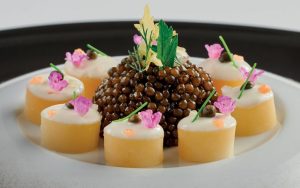 Service Please
Les Amis is the only restaurant in Singapore with the coveted Three Pillars which covers the top awards in three prestigious guides: Food (Michelin stars), Service (Forbes award) and Wine (Grand Award by Wine Spectator). Impeccable service places high on Chef Sebastien's wish list.
"My job is to make people come back. That's why I really take care of the service. We also send our staff overseas so they can become masters of caviar, masters of truffle, masters in cheese. We train them with trainers who have trained with Singapore Airlines to teach them how to walk, to put perfume on, how to groom. Everything is important,'' shared Sebastien.
For a three-Michelin-star restaurant, retaining its status is no easy feat and it's a title Les Amis holds dearly. Chef Sebastien positions his restaurant to be a mirror of his personality: classic and timeless just like the food. His next big step? Opening up restaurants in New York, Dubai and Macau. "This is my second big dream after my three Michelin stars.''
It's great to see this Singapore restaurant thriving during this challenging time for the F&B industry.