By Dhiya Bisyarah
Car collectors are plenty but classic car collectors are few and far between in Asia. While some acquire them for long-term investments, others seek to fulfill their childhood dreams. Kumar Balasingam, president of the Classic Car Club Singapore is a shining example of how collecting classic cars fuelled his hobby. There was nothing particularly complex, just pure passion. Now, he has grown his collection to an impressive number.
Kumar's first classic car was a 1972 Alfa Romeo 2000 GTV bought in his teens which led to many Italian classics bought during these early years. However, the classic that he still has in his collection to this day is a 1971 Mercedes Benz 300 SEL. He chose to buy it when it was eight years old during a time when nobody wanted it. Back then, it was too much trouble to maintain and keep. Yet to him, it was "fantastic, superb and competed very well with other modern cars." For Kumar, one of the first few memories attached to his Mercedes Benz was that his girlfriend, now wife, genuinely loved it. After keeping it for a few years, he sold the car – only to buy it back after three. Understandably, the first classic car will always hold a special place. "I've grown up with all these cars in my dreams. When I was a young boy, I used to look at car magazines and drool over the cars featured in them. I told myself 'One day, if I could afford it, I would buy them'. I never thought I would be able to buy a Lamborghini, but I managed to buy an old crappy one and slowly built it up," he shared.
Now he owns a range of classic, vintage and modern classic cars such as Jaguars, Fiats, Alfa Romeos and Lamborghinis, all of which hold a strong sentimental factor for him due to the various episodes in his childhood and teenage years.
"Different cars have different experiences. And for many of us, it is the nostalgia of being driven around in such a car. I still remember that my dad used to own a 1965 SAAB, and as a kid I used to sit in the car from Singapore to Johor to KL. I believe many people relate to that.''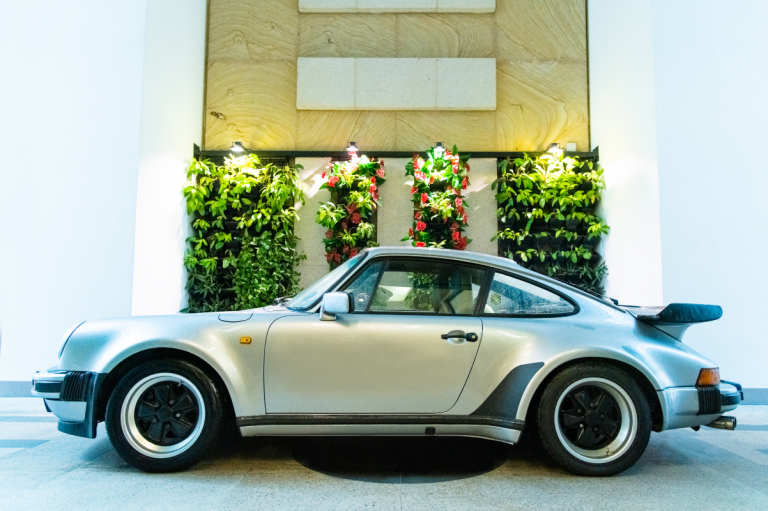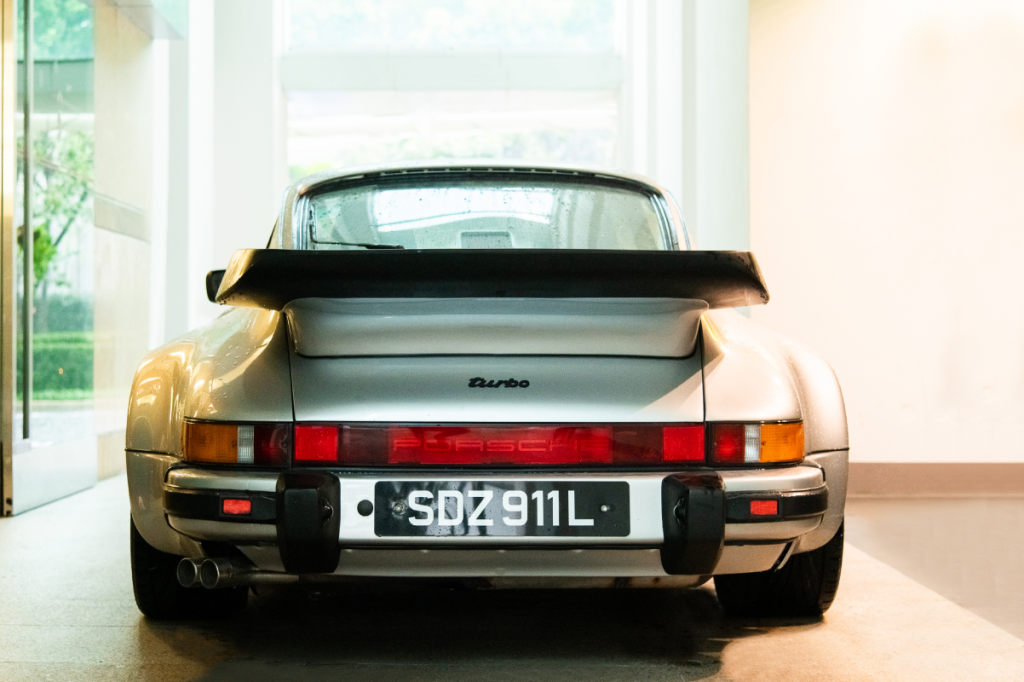 Old Is Gold
Kumar has seen most of his cars go through a long, restoration process through Concours Restoration. The evolution becomes
especially meaningful for him. The restoration process starts out with buying a used car and tearing it into pieces. Be it the leather
seats, upholstery or engine, everything is checked first, then cleaned and done up according to the factory specifications. It's basically a
nut and bolt restoration process where every part is either rebuilt or replaced.
"Some might say 'Why don't you just buy a beautifully restored car?' The issue is I wouldn't really know what was done to the car. It would also cost a lot of money to buy it, so I'd rather just buy a barely working example with torn seats, rusty body and just redo the whole car from scratch. Then I get the satisfaction of knowing exactly what was done," he explained.
A Concours Restoration takes approximately six to 18 months. Rare cars can take longer. Car owners would need a lot of patience but for those who wait, the "reward is there when they see the car completely restored.''
To most, buying a classic car may seem daunting because of the availability of spare parts and repair. However, Kumar thinks it is well worth as they score high in both design and function.
Citing his Lancia, his glove box retracts similar to a musical box when opened while his old Aston Martin had bullet-shaped wing mirrors. Driving the cars were fun and mood-enhancing because of the quirky and interactive gadgets.
Function-wise, classic cars were much easier to fix. He observed that younger cars, in comparison, are full of sensors, computers and touchscreens. It becomes complicated as every element is linked to a computerised system. When a sensor fails, not only does the performance get disrupted, the traction controls get affected too.
"For older cars, if one thing fails, that's the only thing that fails. It's very separate and you can identify failure points and rectify them individually.''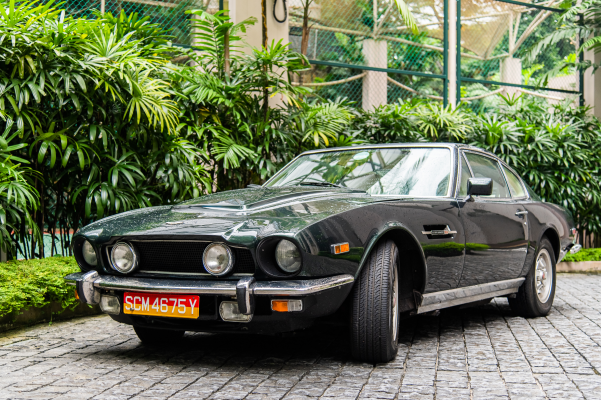 Classic Car Club
Kumar's passion led to the formation of the Classic Car Club Singapore, officially started in 2016, with like-minded professionals aimed to build a community to share an affinity towards all things cars. The club helps members with various aspects of owning classic cars. This includes advice on classic car maintenance, places to get rare spare parts, classic car imports and which of them to buy. Along with providing insight on Concours Restoration, it is also a social club for meetings and get-togethers with local and international affiliates.
The Classic Car Club committee's objective is to be a hub for sharing stories, inspiration, car magazines and catalogues from its library. It does not matter if members own a car or not. In fact, the club has a number of lady members who own classic cars, proving that the community is very diverse and inclusive.
"We want to keep it fun-loving by exchanging ideas and adventures and prefer to have people who genuinely love these classic cars. But we are open for all and anyone and age-wise. We are cool to invite teenagers to join because we feel like we are getting older and we have to pass it on to the next generation,'' Kumar commented.
In fact, for many of the members, the love and respect for these cars have noticeably spanned across generations. Part of Classic Car Club's community service outreach included taking the elderly from the old folks home out for a spin to view the Christmas lights. The club used classic cars from the 60s and 70s such as the Ford Capri, Volvo 240 and Mercedes 200 – cars the elderly recognise and feel more attached to.
"These were the cars that they saw on the road. Now, they see them 40 years later, 50 years later and they are beaming and intrigued that it still exists."
They have also driven the children from children's homes, out in convertibles and two-seaters to spend time with them. During the lockdowns, the club also delivered hot food and essentials in 2020 to many workers in the dormitories. The Classic Car Club is also exploring the possibilities of organising a Charity Classics Drive during the Christmas season.
"As a club, we love to do these things and we do it for free. The joy that it brings to these people is priceless – a great feeling to all our members,'' Kumar recalled.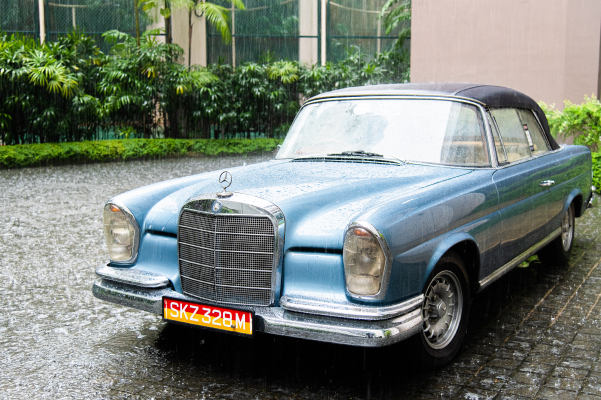 Zooming Forward
Being part of Singapore's only classic car club, every member thinks ahead. As every car company plans to go green and electric, they wonder about the aftershocks it might bring to earth. Car batteries, car charging pods and the disposal of drained ones all contribute to emissions and a large carbon footprint. While Kumar states he is no expert, it is only natural for a car collector like him to think about the entire chain, and how now is more important than ever to be gentle to the earth. 
The club has since set up a team to look into this aspect in detail, having engaged the Land Transport Authority to find ways to approve the conversion of classic cars to electric. This will be an exciting chapter in the Classic Car Club's category for electric classic cars. 
Through it all, the 80s-playlist-loving, down-to-earth and knowledgeable car collector is assured that the car population will be even more lively in the future. The club is also working with Millionaireasia to create NFTs for some of their classic cars. 
He also hopes his children might continue his legacy and take over some of his cars. His son especially has taken a lot of interest in his 1979 Aston Martin Lagonda. 
"He seems to have fallen in love with it, and that seems like a pretty good thing.''
Could it be the start of something new?
"Nope. But it could be the start of something used,'' Kumar wittily joked.
Issue: SG 58 MY 47 2021