By Justin Harper
Far East Hospitality is making bold moves to deal with the travel downturn.
As CEO of Far East Hospitality, Arthur Kiong is plotting a new course for the post-pandemic world.
It's hard to believe that Arthur Kiong was a former DJ. A radio booth and a microphone seem a million miles away for the well-dressed CEO of Far East Hospitality, a company with a combined portfolio of more than 18,000 rooms under management across over 105 hotels and serviced residences in nine countries. But his former career actually helped Arthur in his current role as the head of the hospitality operator.
Arthur was a radio DJ in the 1980s for Singapore Broadcasting Corporation (which then became MediaCorp). He picked up many skills in those early mornings shifts that he credits with helping him rise to the top of his profession.
"Being a radio presenter is great training for critical thinking. One starts to ask more questions about a subject because one is all alone in the studio talking to an invisible group of listeners. When this is properly applied, you start asking sharper questions which allows you to stay a step ahead in a conversation," Arthur said.
It also helped him to start seeking better information on a wide range of subjects so that he could formulate better and more coherent answers to new questions. This became "a useful habit for my later career." 
Such strategic thinking has been much-needed to help Far East Hospitality quickly undergo a business transformation to deal with the travel and tourism downturn brought on by Covid-19 travel restrictions.
The brand decided to focus on a number of initiatives to position itself away from a local, mid-tier hotel operator towards a world-class operator managing lifestyle brands. These included creating new brand experiences, expanding into new markets, rebranding some of its more dated properties and introducing technological innovation.
Story To Tell
One major move saw Far East Hospitality launch The Clan Hotel in March 2021, positioned as a modern luxury hotel with a nostalgic story to tell. "The Clan Hotel brings to the fore the history of clans around the Amoy Street area. The retail offerings of Far East Square, the quirky cafes and restaurants lining the Club Street district, its connectivity to Chinatown on one side and Central Business District on the other."
In September, Arthur expanded into new business streams with the group's Oasia Resort Sentosa and Oasia Spa. This was its first foray into the resort and spa category, and the fourth property it manages on Sentosa Island. "The target market are health-conscious guests who believe wellness is purposeful and a lifestyle, not excessive or extravagant," Arthur added.
The pandemic also gave his team the opportunity to look into refurbishing and rebranding some of its hotels. Legacy properties such as The Elizabeth Hotel and Regency House are due to be rebranded, while Orchard Rendezvous Hotel and Village Residences West Coast will also be refurbished.
During pandemic lockdowns, Far East Hospitality continued to launch new experiential staycation packages to appeal to the local market. One package at The Barracks Hotel in Sentosa gave the option to add on a breakfast sail experience. Guests enjoyed a three hour private yacht trip to the Southern Islands and complimentary picnic basket. Another package offered an extensive heritage tour about the military barracks in Singapore.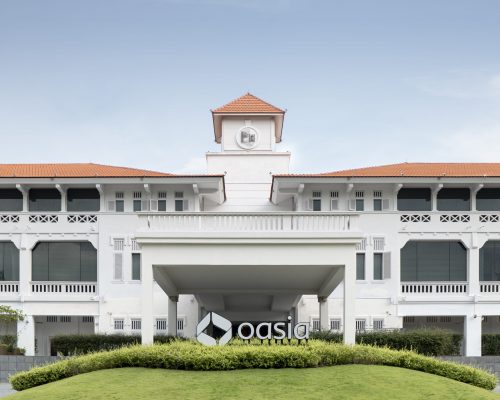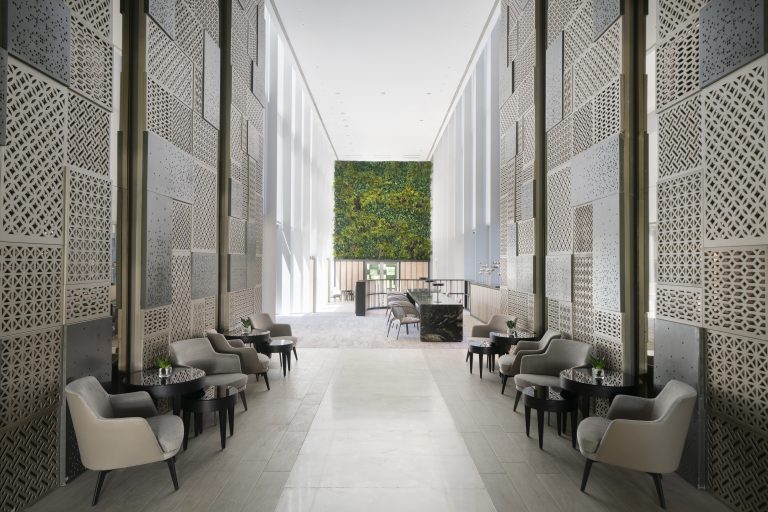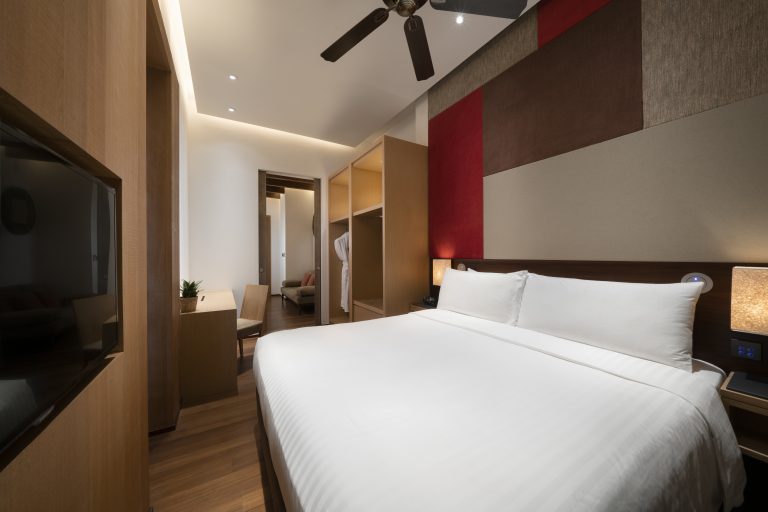 Transforming Jobs 
Another focal point has been transforming jobs in its hotels, as operators adapt to a post-pandemic world. While the hotel industry had already been on a drive to automate roles, this was accelerated by the pandemic. "There will  be an increased reliance on digital tools. Functions such as reservation, registration, housekeeping, and security will be highly automated. However, automation requires investment in technology," Arthur stated.
When asked if spending capital on rebranding and launching new hotels during a severe downturn was a bold move, Arthur totally agreed. "Yes, these are bold moves indeed. In every crisis, it is natural for businesses to want to conserve resources or wait it out. However, at Far East Hospitality, we believe that: In the midst of every crisis, lies great opportunity." 
Many companies decided to pivot during the Covid pandemic, moving into new areas and sectors. For Far East Hospitality it saw the opportunity not just to transform its business and leverage technology, but to tap into growing trends. One of these has been the growth of medical tourism, given Singapore's global reputation for excellent healthcare facilities. 
"Covid-19 has created the need to cater to those directly impacted and indirectly impacted by the virus, including mental health care, recovery from non-critical surgeries and post-natal care. While hospital beds are needed for the serious cases, recovery can be in a hotel. Eventually, as the situation stabilises locally, there will be spare medical capacity and pent-up demand from around
the region for the affluent who want a higher quality of medical treatment and care."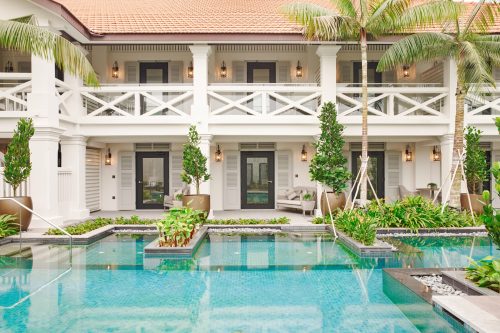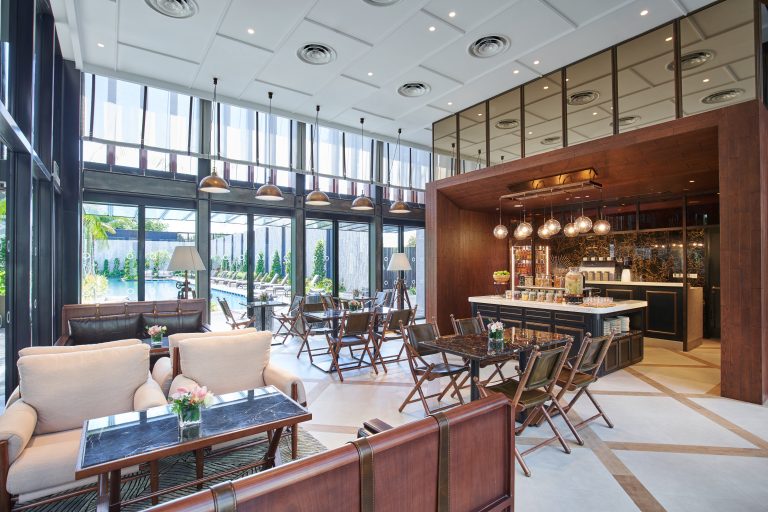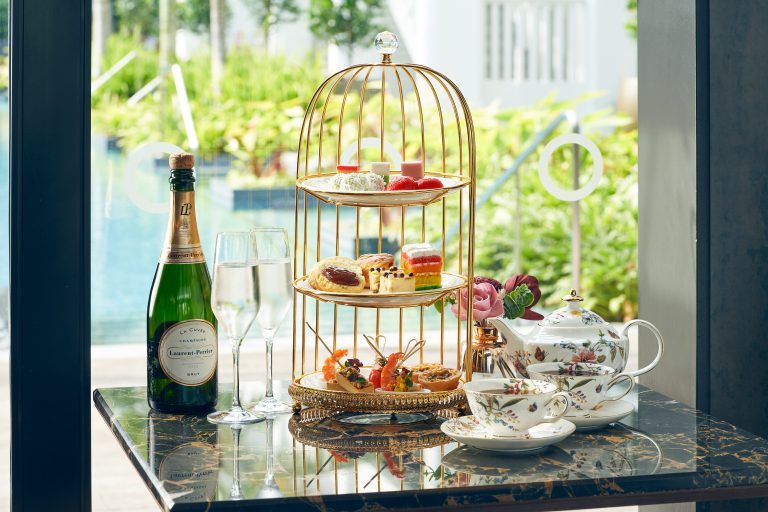 Clan Culture
The concept of The Clan Hotel was inspired by its location along Cross Street, one of the oldest streets in Singapore. Arthur and his colleagues initially thought of "The Settlement" or "The Crossing" as the hotel's name but eventually decided on The Clan based on the history of the clans in the area.
"The clan associations in Singapore were established by Chinese migrants in the 1800s to help new immigrants to find shelter and work, and build business relationships. The clans were organised according to their hometowns or provinces, such as Fujian, Guangdong and Hainan. Using the inspiration of the clans, we wanted to create a hotel that told the Singapore story and the whole concept of the clans, from the product to service offering."
For Arthur, being an industry veteran, with three decades of experience spread across some of the world's leading hotel chains, stands him in good stead for the road ahead. He's been at the helm of Far East Hospitality since 2012 and now faces his biggest challenge. Rather than trying to be all things to everyone, he believes hotels will have to innovate to stay relevant to the market segment they serve. He expects there to be some contraction and consolidation along the way. "In the long term, the industry will inevitably transform. The crisis will drive our travel and tourism industry to evolve."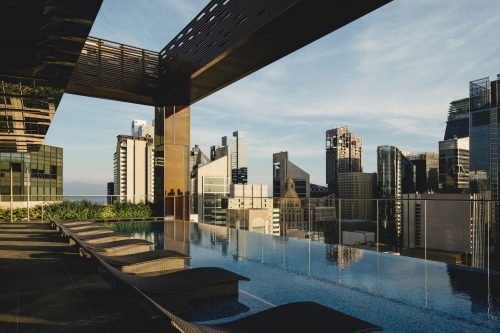 Music Tastes
Arthur has eclectic music tastes built up from decades of playing and listening to a wide variety of bands and artists. What he played on-air ranged from The Motown sound (Marvin Gaye, Smokey Robinson, Diana Ross) through to R&B (Barry White, Lionel Richie, Boyz II Men). Throw in a little fusion jazz and soft rock and you get a good idea of what he enjoyed playing. "You can tell a lot about a person by their choice of music they listen to," Arthur said.