By Dhiya Bisyarah
These are the finishing touches guaranteed to enliven your home. 
The year of the tiger is a symbol of confidence, bravery and strength. With a string of tiger-themed trends taking over the internet, it's almost impossible to place home décor on the sidelines. Consider adding these unique centrepieces to the home for a Chinese New Year more memorable than the last.
Games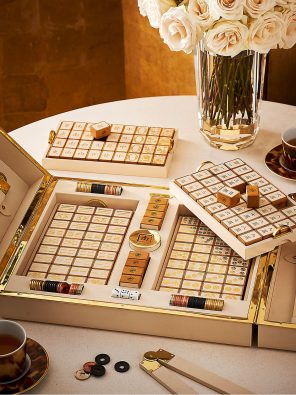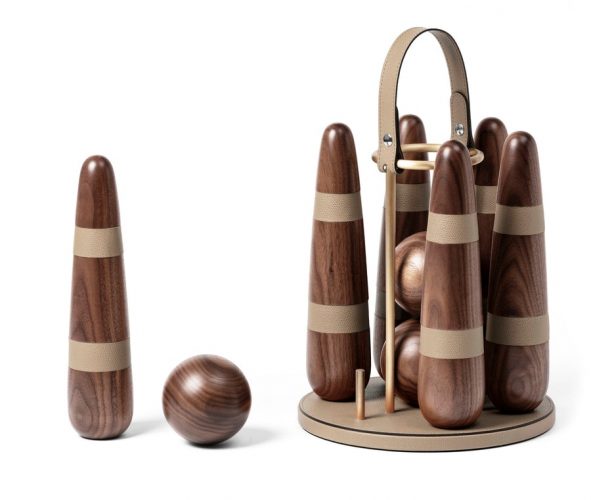 Luxury games are aplenty, but those that double up as home décor are both functional and fun. The
Ralph Lauren Joanna Mahjong Set
comes in a leather and brass box that opens to reveal a built-in game board. It comes with hand-painted leather tiles, matching push sticks, dice, and coins. For a more active gaming experience, the
Pinetti Bowling Set
is another worthy option. This masterfully handcrafted set is made out of precious canaletto walnut wood, enriched with leather details, and finished in satin brass. It doubles up as a sophisticated sculptural piece for any home as well as indoor fun for all ages. Photos:
Ralph Lauren
,
Pinetti
Tableware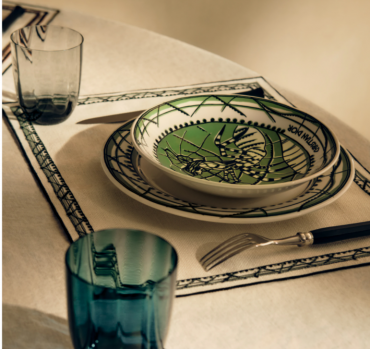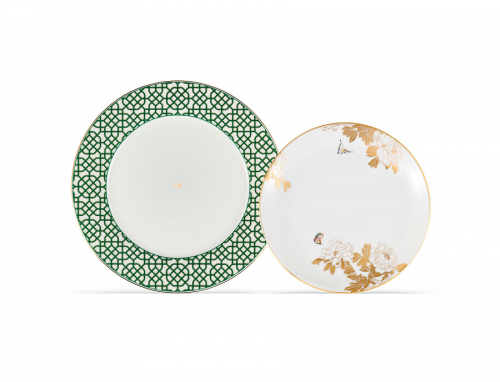 What better way to whet the appetite than having meals served on colourful plates?
Dior's Set of 6 Dinner Plates from its Cruise 2022 collection will make reunion dinners an even more festive occasion. Its bright colours and Greek-inspired motif create a refined and timeless dinner atmosphere.  In addition, the Shanghai Tang Peony and Butterfly Fine Bone China Plate Set Of Two features a large dinner plate and smaller dessert plate.
The dinner plate features the brand's signature contemporary lattice, whilst the smaller dessert plate is highlighted by a gold decal paper depicting fluttering butterflies among a garden of shining peonies. Together, the jade green and gold promote good fortune and wealth.
Photos: Dior, Shanghai Tang
Flowers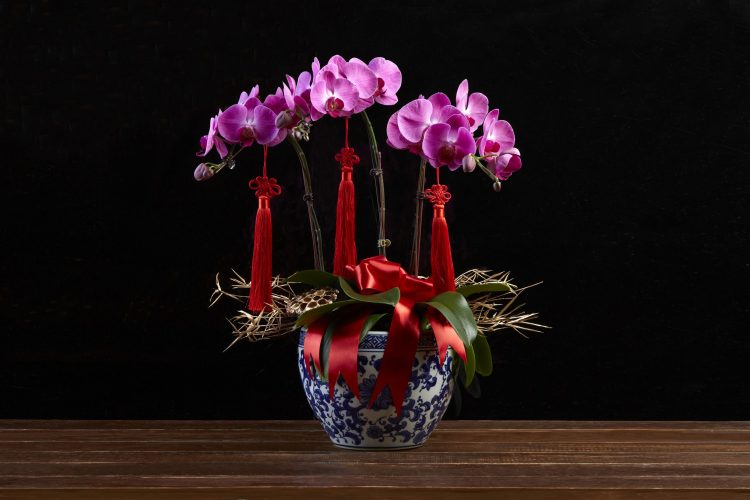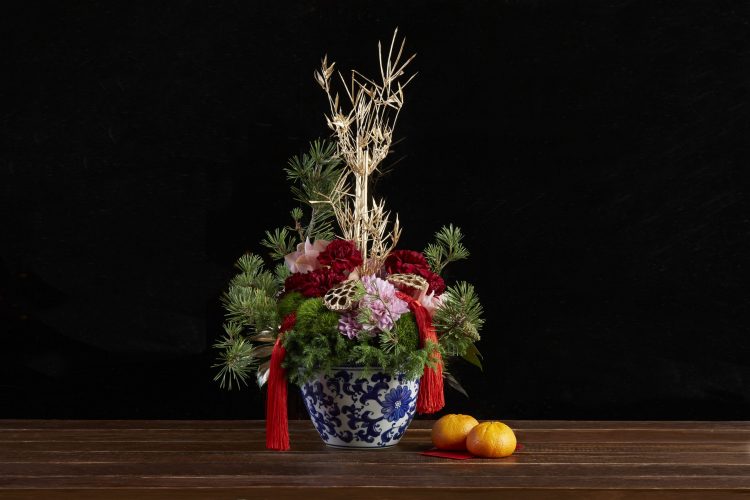 Specially arranged blooms can truly uplift ordinary spaces. Floral Boutique by Raffles curates bespoke customised floral arrangements that complement and beautify any space. Choose from the vibrant pink and purple hued Spring Blooms, skillfully crafted with the Phalaenopsis flower.
For those who prefer a wider variety of flora, the elegant Blooms of Happiness come with pink Cymbidiums, Dutch carnations, and gold-tinted bamboo, with seasonal fillers. Both arrangements come with its own oriental porcelain pot, ideal for the Lunar New Year season.
Photos: Floral Boutique by Raffles
Scarves and Throws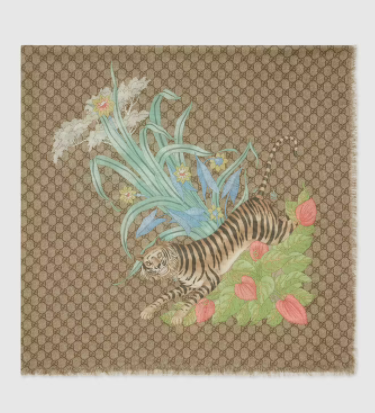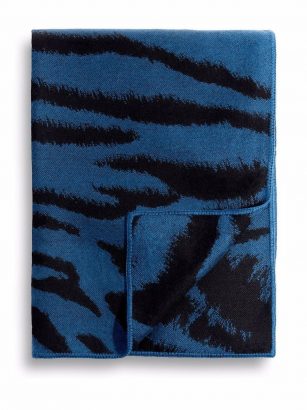 Multi-purpose accessories like scarves and throw blankets are functional, multi-purpose, and add a splash of personality into any nook.
The Gucci Tiger GG Modal Shawl is a great accessory to spruce up any outfit. However, the shawl also works as an accent for furniture pieces, or framed, adding a 60s element to any room. Yet another option for a pop of colour is the L'Objet Tiger Jacquard Wool Throw. Its vivid tiger print is plastered against a vibrant blue. This fine knit throw blanket is also made up of luxuriously soft alpaca wool, perfect for lounging on after hours of festive feasting.
Cushions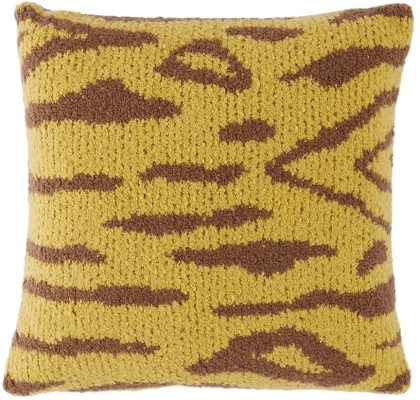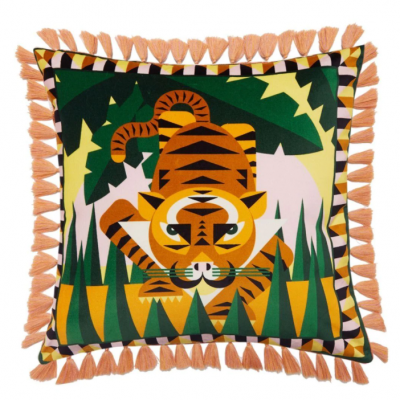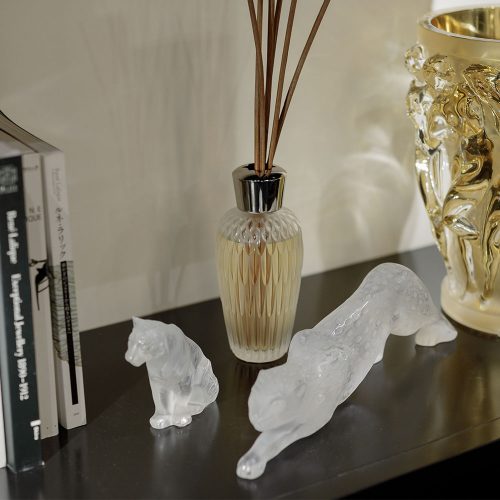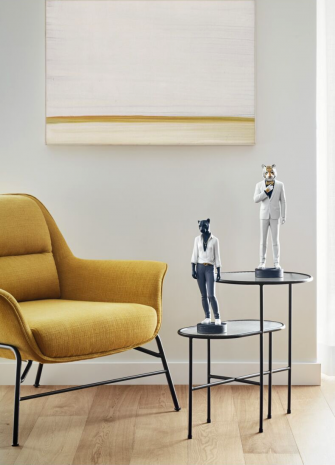 Although not for everyone, sculptural elements around the home allow for a different type of artistic expression. Lalique's Sitting Tiger Small Sculpture – in white or gold crystal – adds the classiest touch to any mantle. The intricately etched details on the sculpture's clear crystal body are barely noticeable, yet, its chic nature makes it a fitting door gift during festive visits.
Saving the quirkiest for the last, the Lladró Tiger Man Figurine is sure to be a conversation starter. A human body with a tiger's head, dressed in an elegant suit and finished with a golden bow tie, this sculpture embodies the brand's playful approach to design. Made of matte porcelain, it's bound to stand tall in any room (or as an appropriate addition to one's Instagram feed).