By Dhiya Bisyarah
Unlocking the power of food and TV in the name of health.
The pandemic saw the rise of self-proclaimed Masterchefs looking to perfect their culinary creations. A deeper appreciation towards nutrition and optimal health also surfaced. While the food ecosystem is changing, Delicious. Health is set to provide the world's first interactive gourmet food cloud that combines artificial intelligence with a food concierge system. Millionaireasia talked to celebrity chef Bobby Chinn to shed light on its secret ingredient to success.
The Essence
Delicious.Health is a cloud-based TV studio platform enabling chefs to create, host and livestream their own interactive co-cooking and healthy gourmet video content. It allows chefs to share healthy recipes that are presented to millions of homemakers. Consumers can look forward to nutritional gourmet recipes that are developed by celebrity chefs and key opinion leaders, as well as backed by food-science experts.
"It is touching upon a whole ecosystem of ideas and concepts that have never been integrated in such a manner before,'' explained Bobby. "Food, wellness, restaurants, healthcare, wannabe TV chefs and cooking for health – it does everything.''
Collaborating with health and food experts with a food concierge system can create precise, nutritious recipes for the health-conscious. The platform also encompasses e-commerce solutions for food brands to partner with chefs and create branded culinary experiences. Combined with artificial intelligence and the Internet of Things (IoT), chefs can connect directly with their consumers to make functional food delicious. 
"Here is a platform that not only helps chefs like me to stay informed but anyone in the world to learn to cook, eat and live healthier,'' added Bobby.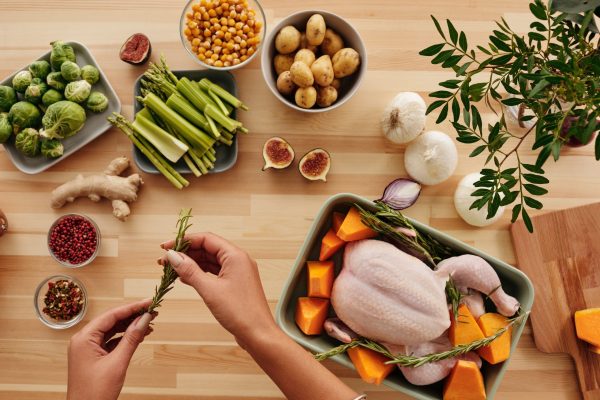 Nuggets Of Information
Consumers have grown more conscientious with their food consumption. With less opportunities to dine out, cooking at home has become a regular event. This has given rise to cooking for the sake of health, nutrition and flavour.
Delicious.Health recipes are tailored to an individual's dietary needs. For those diagnosed with diabetes or other ailments, Delicious.Health makes it easy for them to try out chef invented meals that pack not only punch, but health benefits.
"If you want to cook for your mother, who has high blood pressure for instance, you would have access to me, and I will show you that dish and share with you the recipes. If I can help you, that would be my pleasure, and it will be the same for everybody else,'' he said.
Once, he even put together a recipe for erectile dysfunction unknowingly.
"Strangely enough, I did a breakfast that was supposed to help erectile dysfunction. I had no idea. I put chilli, chia seeds, quinoa, nuts and I sent it to the doctor (to ask for his nutritional comment).''
Healthy And Famous 
For budding chefs looking to start their own show, Delicious.Health allows them to livestream their own cooking show and gourmet recipes. In the next few months, co-cooking shows with selected renowned chefs and wellness personalities will also be in the mix. Bobby will also include a series to help newcomers start their own TV pilots.
The cloud subscription is open to all regardless if a consumer aims to host their own TV segment. Interested users can book the desired chefs or experts for their own live co-cooking sessions on a pay-per-use basis.
Bobby highlighted the platform to be very personalised where consumers can cook healthily and passionately. Remote live cooking can also be carried out without an onsite chef or assistance. It can also accommodate one-to-one sessions and group settings.
"If you look at TV shows, we are all watching culinary shows. This is just the next step. You are able to watch what you want to do and you get to choose. That's the most powerful thing. Food brings us together. To have it now with a health element, says everything.''