21 February 2022
By Helna Allisa
A collection of 5,000 wines awaits – of which 1,000 are available by the glass.
Orchard Road reaches a new pinnacle of chic with 67 Pall Mall, a London-born private members' wine club that opened in Shaw Centre. The club, which underwent an extravagant multi-million-dollar refurbishment, has taken over a penthouse spanning 15,000 sq ft.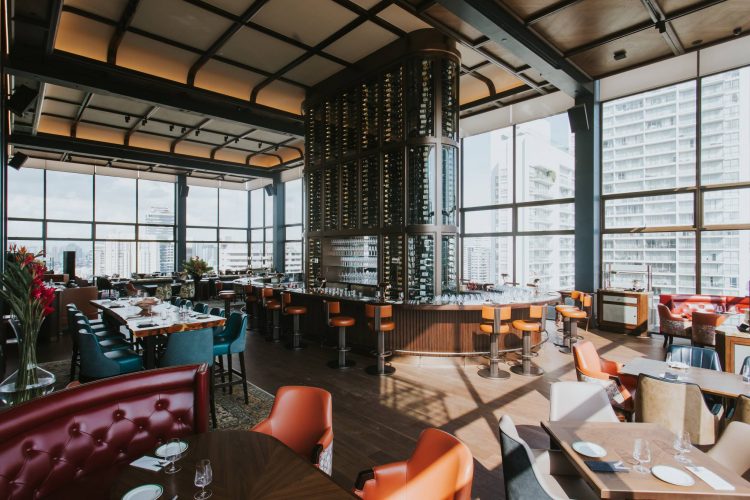 And no ordinary wine bar the club is. 67 Pall Mall is the oenophile's love letter to some of the world's most lauded wines. One will be treated to a visual feast from the onset; a captivating chandelier greets members as they arrive at the club's dimly lit concierge on the 27th floor. A flight of stairs leads to a hallway finished with solid walnut paneling, directing members to the club's main restaurant, private rooms and a whisky bar located on level 28.
The club's interior is imbued with 1920s and 1930s Shanghai art deco cues, riddled with Shaw Foundation memorabilia, ranging from framed photographs and a cinema chair to a vintage tripod floor lamp. It's essentially a walk down memory lane, or a throwback to the golden era of Singapore's cinema; especially if one also notices the antique display drawers and vases tucked away in various corners.
Members can access a collection of 5,000 wines, of which 1,000 are available by the glass – the largest and most diverse wine collection in Southeast Asia. The list is available on iPads and comes complete with critics' scores, winemakers' information and tasting notes. Similar to the club's outposts in London and Verbier, all wines are served in Zalto glasses.
But all eyes on the majestic six-metre, floor-to-ceiling, wine tower in the club's restaurant which houses some 2,500 bottlings, conscientiously positioned and stored to maintain their quality. Flanked opposite is a whisky wall with a display of 430 bottles, doubling as a veil to the Whisky Bar that lies on the upper floor.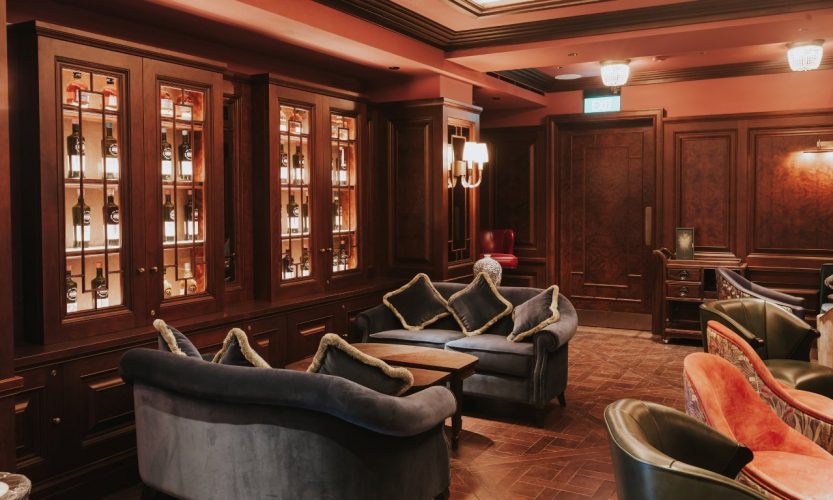 Liquids aside, members are also in for surprises when it comes to food. The usual suspects – grazing boards and artisanal cheese platters – will appeal to those seeking accompaniments for their wines, but dishes such as the Bang Bang Burrata are also worth a mention. It's the club's Asian interpretation of the classic burrata dish, drowning in a pool of sesame and black vinegar dressing, Sichuan peppers and crushed peanuts – to be paired with some crispy you tiao (yes, the club takes Singapore cuisine pretty seriously). Meanwhile, the 67 Ice Cream Snickers is a dangerously addictive treat for the sweet tooth, made with peanut feuilletine, salted caramel, chocolate and peanut parfait.