22 February 2022
By Dhiya Bisyarah
The white terry cloth robe had 'Muhammad Ali' stitched on the back, a piece any collector would be proud to own.
The robe worn by Muhammad Ali in one of the most pivotal matches of his career has been auctioned off to Jim Irsay, owner and CEO of professional American football company Indianapolis Colts.
With bids starting at US$180,000, Irsay acquired the robe at US$438,000. According to TMZ Sports, Goldin Auctions even expected it to fetch as much as US$500,000. The greatest boxer of all time wore the robe in his legendary 1965 rematch with Sonny Liston, which ended in a first-round knockout by Ali. The white terry cloth robe showcased "MUHAMMAD ALI" in bright red embroidery. This was also the first time the fighter bore his new Muslim name.
Irsay also posted on his twitter celebrating the history behind the robe. "When (Ali) wore the robe – which boasts 'MUHAMMAD ALI' in bright red – it was the first time he appeared in the ring wearing the name that soon would be known around the world".
And true enough, it became a moniker the world has come to recognise.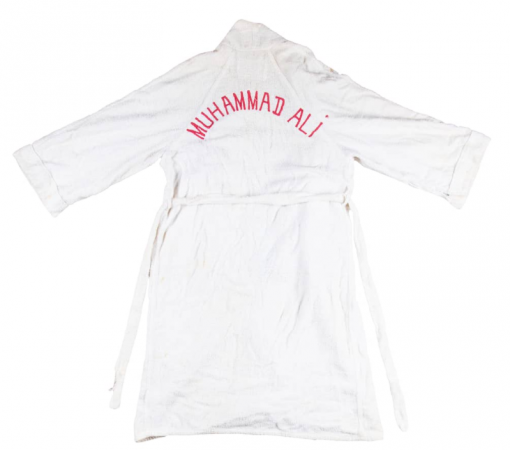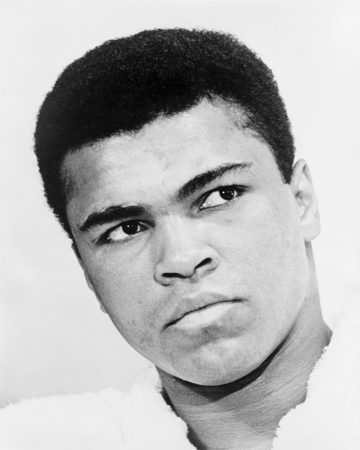 More about the robe
Ali donned the robe during the highly publicised match with Sonny Liston in 1965, which was the first time he appeared with his new name emblazoned on the back. Not only did he renounce his "slave name" Cassius Clay, he also became formally known as Muhammad Ali.
On top of its cultural significance, the match led to one of the most iconic sports photos taken of all time – Ali victoriously standing on top of Liston as the latter falls to the mat, knocked out. During this time, his conversion to Islam also defined his legacy as a fighter. This altogether was a breakthrough for the voices of American Muslims to be heard then, especially during a time where many news outlets refused to acknowledge his new name.
"Cassius Clay is the name of a slave. I didn't choose it; I didn't' want it. I am Muhammad Ali, a free man," he declared in the past.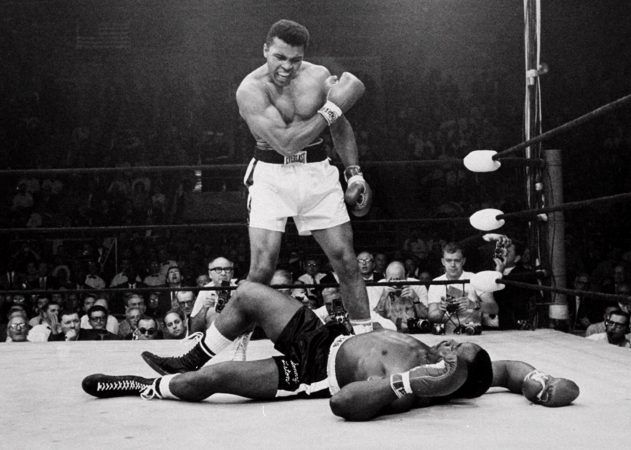 Irsay commented that he was proud to add the robe to his collection of historic and culturally rich artefacts. "This robe represents a pivotal moment in Ali's career when he was criticised for standing up for religious freedom and against racism and bigotry," he shared.
Other memorabilia Irsay owns also include Ali's shoes from the 1975 fight, coined Thrilla in Manila, where he won against Joe Frazier for the second time in three fights. The bout was universally lauded as one of the best and most brutal fights in boxing history.