23 February 2022
By Dhiya Bisyarah
Great gourmet ideas come in many forms, one being a high-quality kitchen that lets you cook full steam ahead.
The saying "if you can't handle the heat, get out of the kitchen" commonly refers to pressure-cooker environments, but appliances today have evolved to mitigate the stress, inconveniences and shortfalls that come with them. For that matter, luxury kitchens have upped the ante; this time equipped with upscale functions and savvy designs. Take reference ahead: here is a roundup of luxury kitchens and appliances guaranteed to upgrade the cooking experience.
Gaggenau – the odour-free kitchen
Gaggenau excels in technology and design, and this time, it is tackling smoky and overpowering kitchens. Its newest release, the Vario 400 Series Downdraft is a ventilation system that draws cooking odours with an air-quality sensor that is both intuitive and sophisticated. After extracting odours from the air, the sensor self-regulates even while the cooktop is being used. No traditional hood is required, which also means no bulk. Instead, its thoughtful design can be set against a wall or in an island. The Vario 400 can support teppenyaki, gas, wok, electric, grill and induction cooking methods whilst offering high-performance and restaurant-grade cooking technology. Over and above, the minimal and sleek design can blend into any kitchen, complete with ambient lighting functions.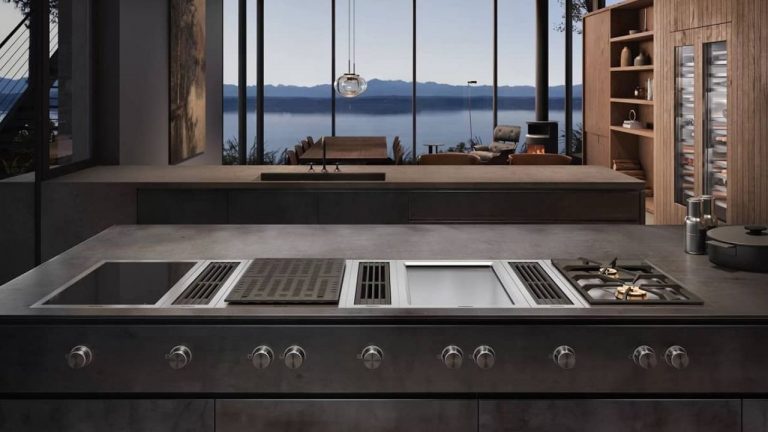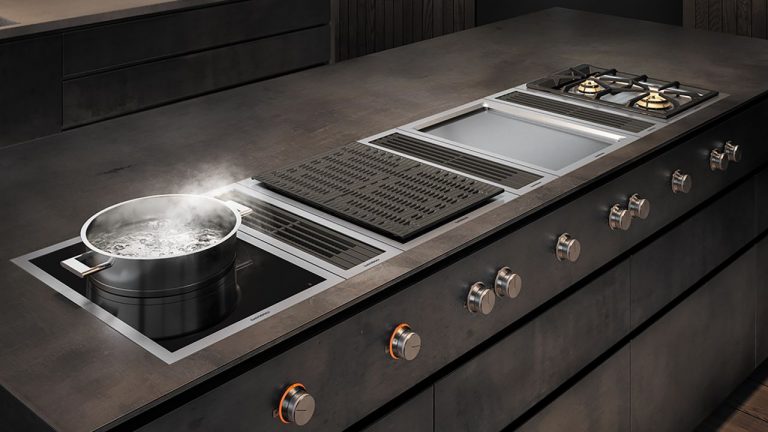 Miele – for efficient dishwashing
Miele originated from Germany and its brand values revolve around making kitchen appliances "forever better." According to homebuying company Property Solvers, Steve Jobs has placed Miele at the top of other kitchen appliances. There are many exceptional products under its belt, but its G 500 Dishwasher Series is memorable for plenty reasons. In 58 minutes, its QuickIntenseWash function cleans and dries grimey dishes, while water and energy consumption are reduced through its intelligently designed EcoPower Technology. A lot of details go into relieving the burden of piled up plates. But Miele claims its superior engineering, user-friendly design and thoughtful technology would make anyone acknowledge that Steve Jobs might possibly be right.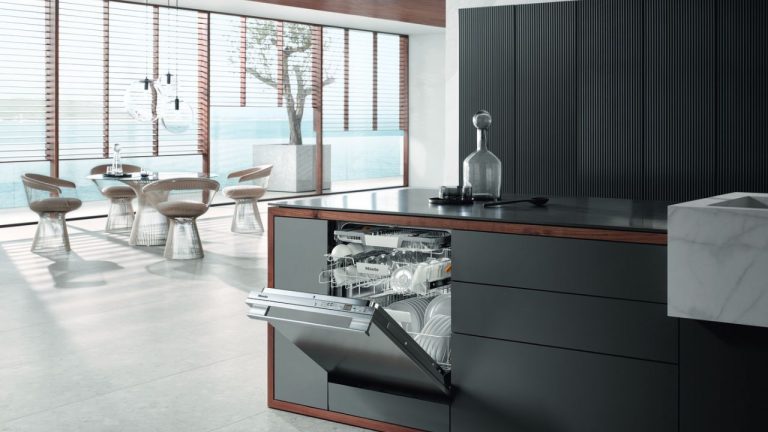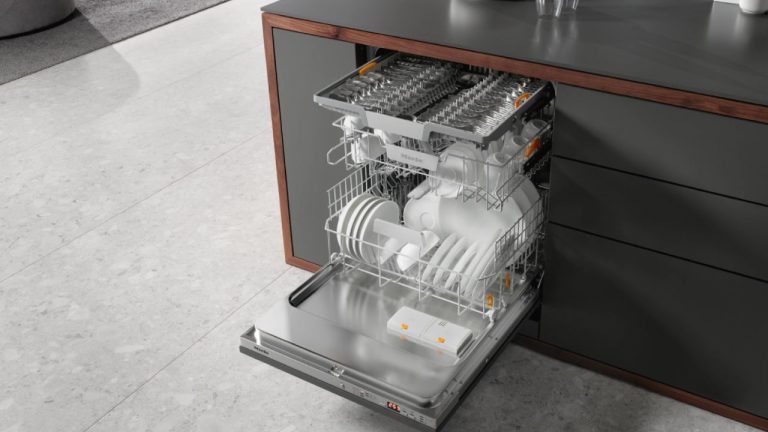 V-Zug – for high temperatures
Lauded for its timeless, intuitive and durable appliances, V-Zug's new Excellence Line features the first intelligent oven door that opens and closes automatically. There are no door handles, just a TouchDisplay system that activates the AutoDoor to open the oven without a fuss. The oven opens slightly to regulate humidity and heat based on the various cooking functions set. All in all, cooking becomes more forgiving and completely hands-free. V-Zug's design specs are just as luxurious – take your pick from mirror glass options that come in elegant platinum or pearl.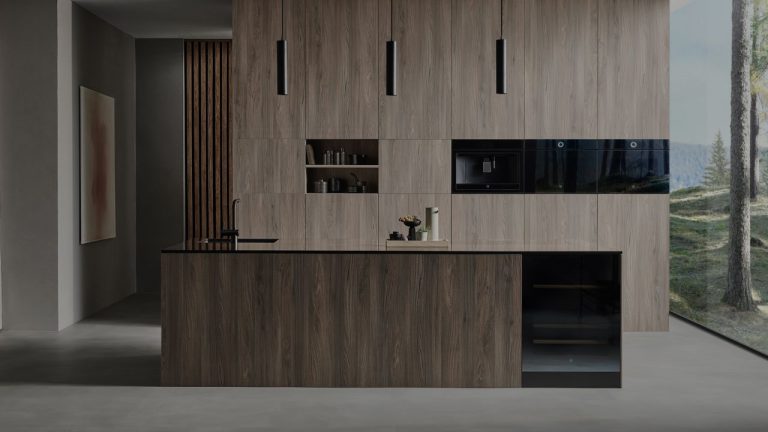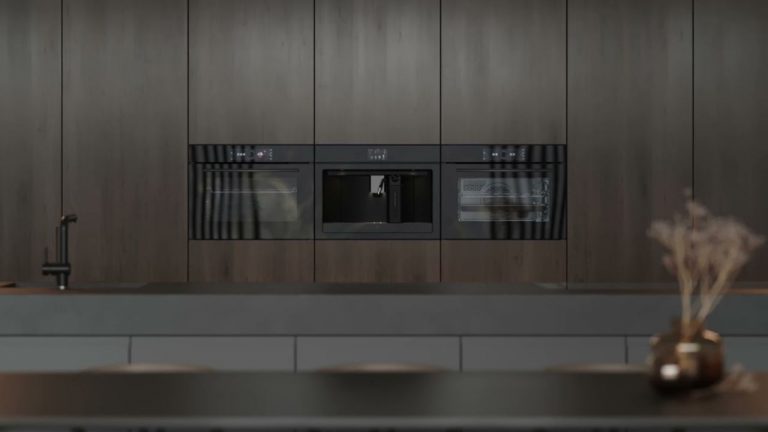 La Cornue: for a distinctive kitchen
Most products and services associated with luxury are customised. La Cornue cements that claim with a range of customisable offerings for the kitchen. The brand has handcrafted its suite of products for more than a century in the French countryside. So rest assured, the appliances not only come with quality, but a level of jenn ne sais quoi that is hard to replicate. The La Cornue Flamberge Rotisserie instantly adds a restaurant quality to ordinary meals. Crafted from cast iron and steel, the rotisserie slowly roasts food on the spits or in the fish basket. This is followed with the Maison La Cornue tray that collects the precious juices that trickle off the meat during its slow roast.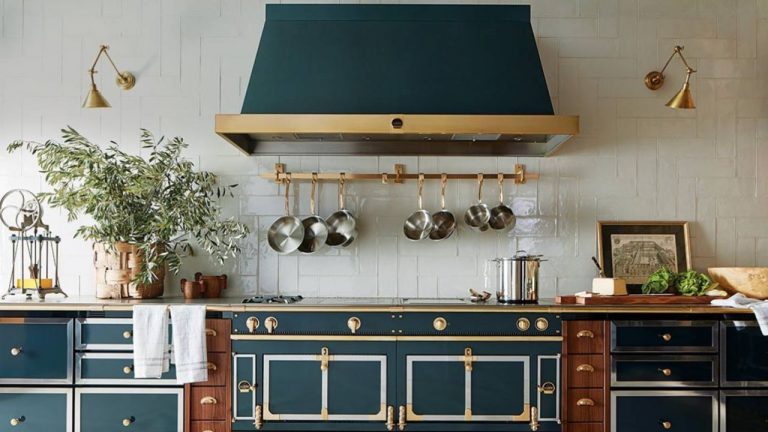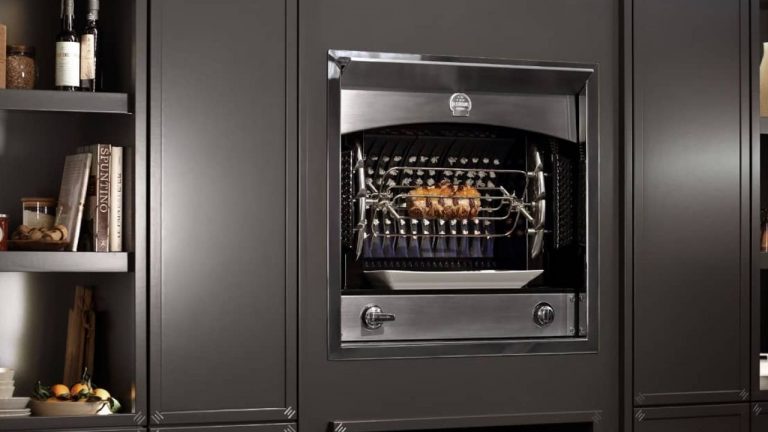 Fotile – for the multi-tasker
An example of a machine that works hard and smart, Fotile's 4-in-1 Combi-Oven lays traditional cooking to rest. With 40 built-in smart recipes, ideas for dinner are aplenty. Roasting and cooking become effortless with the Combi-Oven which boasts a temperature steam function built with an AI algorithm for thorough heat distribution. For those looking to eat clean and with less oil, the air-fryer mode comes as the next saviour. It has a dehydrator function to create snacks for adults, babies and pet treats. The best part? No artificial additives and no loss in nutrients. Just healthy, delicious cooking for all.