25 April 2022
By Alfieyah Abdullah
Mother's Day is an extra special day where the appreciation we show for our mothers and wives are doubled because they deserve it. It is simply put, the one day we outrightly express our love for them and take over their duties, whilst they sit back and perhaps enjoy a late lie in, or an early morning glass of champagne. Here are 10 ways you can emphasise the word 'rest' in their lives. It's time to finally be original and avoid gifting them yet another bouquet of flowers.
Rimowa Never Still Medium Tote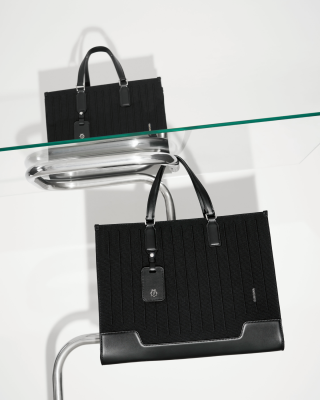 Rimowa is recognised for its skill in melding together durability and style. Its Never Still collection embodies just that and is a perfect addition to any superwoman's bag collection. The Never Still Medium Tote is crafted from premium materials: durable canvas and full-grain leather and most importantly, accommodates all daily essentials within its roomy compartment.
It makes a great work bag with space to house a 13" laptop or if your mum is known for having a throw-it-all-in bag, this tote could be just what she needs.
2. Bvlgari Allegra Collection
I'd like to think fragrances are utilised on a mood-dependent basis. With a trio of fragrances from Bulgari, it saves you the indecision and stress of trying to find her perfect scent. Bulgari's Allegra Collection comes with three new creations: the Spettacolore Eau de Parfum, Baciami Eau de Parfum, and Magnifying Myrrh Essence.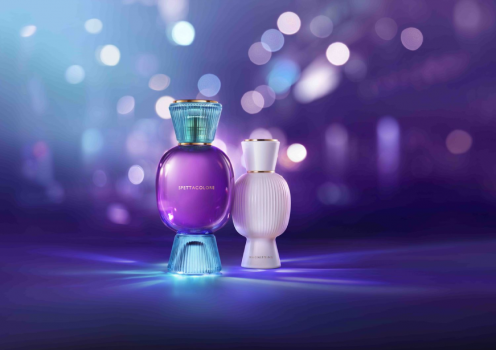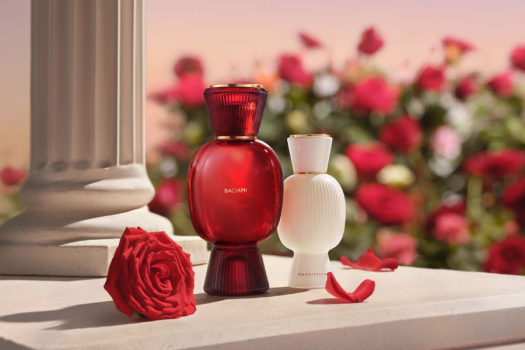 The Spettacolore transports you to Puglia, Italy where it celebrates the Winter Solstice and Baciami – or kiss, in Italian – is built upon the enchanting fragrance of gardenias. Layer on the Magnifying Myrrh Essence with either of these fragrances and let it enhance each of the perfume's seductive notes.
3. Miss Dior Rose Essence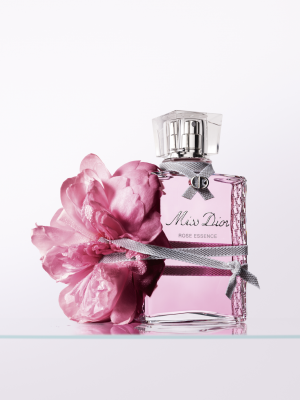 Nothing screams the celebration of women more than Dior. The Miss Dior Rose Essence fragrance is distilled entirely from the Domaine de Manon, making it a yearly vintage perfume. At the heart of the fragrance is the quintessence of the Centifolia rose, accompanied by gentle musk and light green notes.
The rounded base note is lined with additional notes of Vetiver, Patchouli, and a potent Guaiac note. Although this recent composition has a lower-than-usual alcohol level for a perfume, it remains intense in its scent.
4. Decadent Mother's Day Lunch at CUT by Wolfgang Puck
What better way to treat the women in your life with love than to an indulgent meal? To add on to our list of comprehensive dining, CUT by Wolfgang Puck is presenting a glorious three-course lunch from 12pm to 2pm on Mother's Day.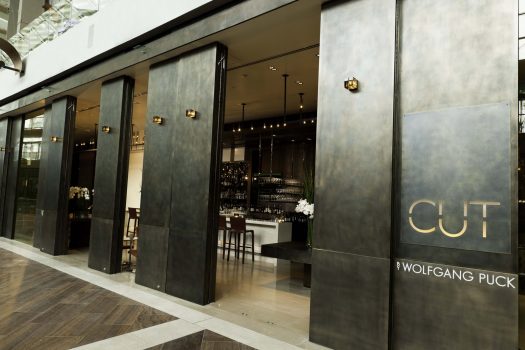 Savour a selection of house-made pastries such as Smoked Salmon Bagels with Citrus Cream cheese before diving into your choice of a signature starter, entrée, and dessert. Signature starters include an Australian Oxtail Bouillon, Chervil, Bone Marrow Dumpling, and Maple-glazed Pork Belly, Rhubarb Apple Compote with Chicharrón, or a lighter option with the restaurant's White Asparagus Salad, Baby Beets, Micro Arugula, with Shiso Miso Vinaigrette.
CUT's classic Maryland Crab Cakes Benedict await you as an entrée. Don't forget steak and eggs, featuring a USDA prime New York sirloin (170g), served alongside crispy roasted potatoes and watercress salad. Premium cuts such as the American wagyu ribeye and prized Hokkaido Snow beef sirloin as options.
Finish off the celebratory spread with a slice of classic New York Cheesecake or a decadent Chocolate Indulgence: a slow-cooked souffle served with Grand Marnier Chantilly and vanilla ice cream. Add-on a free-flow beverage package to supplement your lunch with champagne, house pour spirits, wines, beer and more.
Make your reservations here.
5. Luxury Jewellery with The Jewel Box
Once upon a time, our mothers bought us jewellery – or investment pieces as they called it. It's time we returned the favour and present the women in our life a piece of love. The Jewel Box offers a unique, personal experience that helps create the perfect piece of jewellery for any occasion.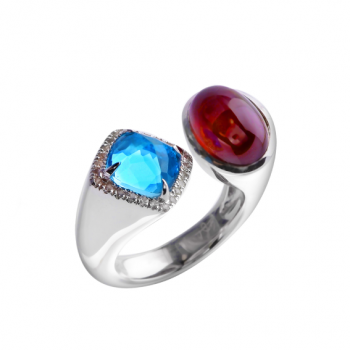 Colour is at the heart of its Mother's Day curation. The brand's
Sugar Pop rings
and necklaces bring together the expression of youth and sentiment with its semi-precious stones and scintillating white sapphires combined with shiny silver.
Sugar Pop Gumdrop Rings
in 925 silver each feature a combination of different semi-precious gemstones – amethyst, citrine, blue topaz – just to name a few.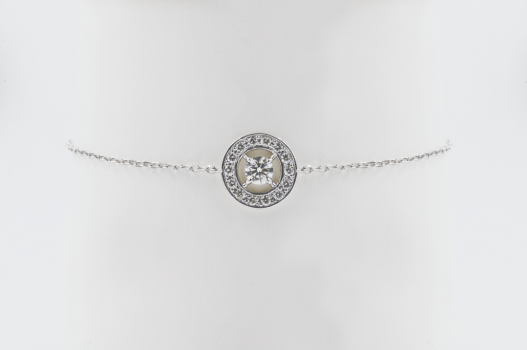 If delicate is more up your loved one's alley, The Jewel Box also offers unique diamond pieces within its collection. Choose from a stunning pair of
Circular Diamond Stud Earrings
encrusted with 0.22 carat diamonds, along with 0.18 carat tapered diamonds set in 18K white gold, to the
Simplex Diamond and White Gold Bead Cuff
,
crafted out of 18K white gold beads.
6. A Conversation Over Lyre's
Sometimes all anyone needs is undivided attention and a fulfilling conversation. Think a relaxing stay-in Mother's Day, complete with a bottle of non-alcoholic
Lyre's
. Choose from a variety of 16 non-alcoholic spirits, five ready-to-drink cocktails, and a bubbly
Classico Grande;
Lyre's will be the additional company any good heart-to-heart conversation needs.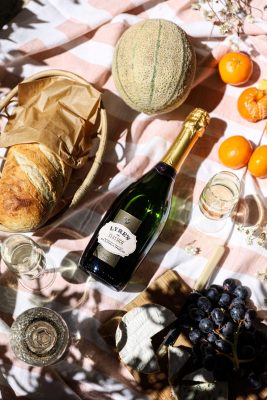 Try being a bartender for a day and craft one of
Lyre's special recipes:
Lyre's Pink London Cosmopolitan, Lyre's Spritz,
or a
Lyre's Classic Margarita.
Not only will your mum or partner be in awe at your sudden bartending skill, they'll also be able to put their feet up and take videos of you if you fail. After all, it's her happiness that matters!
7. A Good Night's Sleep with Rawbought
Rawbought
was launched on the basis that everyone should experience comfort, peace, and solitude. The sustainable sleepwear brand has an extensive range of that any mum will appreciate. Its recently launched
Carezza Lace Pyjamas Set
is in a rich burgundy and is finished with a delicate lace trim. With a soft elastic waistband that stretches, it is an ideal gift for any mum-to-be. The soft buttons and lower neckline will also fit right into a new mum's busy routine, as they breastfeed their newborns.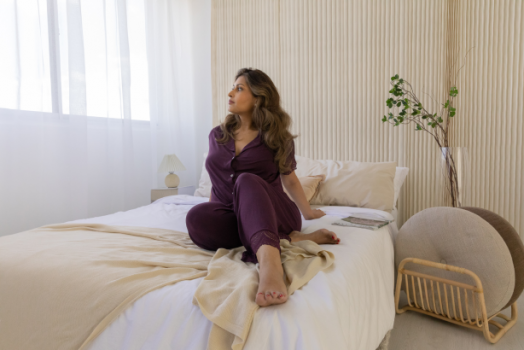 Add-on the
Nightstand Essentials Collection
with your pyjamas purchase. This set is inclusive of a
Modal Headband
or
Modal Eye masks
made from the excess modal fabric from the
Je Dors Pyjama Collection.
If mum isn't one for a fancy pyjama set, perhaps the
Cotton Blanket
would suit her instead. It comes in cream or burgundy, and is made with a softer, more breathable material, ideal for our warm tropical nights.
8. PARKROYAL COLLECTION Pickering's 'Couples Inferno' Staycation Package
If your mum or partner has a big competitive spirit and a knack for adventure, she will love
PARKROYAL COLLECTION Pickering's 'Couples Inferno' Staycation Package.
The package is inspired by the popular Korean television show 'Singles Inferno', which pits couples against each other for a stay in "Paradise".
PARKROYAL COLLECTION's
idea of paradise is to offer up a one-night stay at its luxurious Presidential Suite with Club Privileges and a four-course private dinner for two.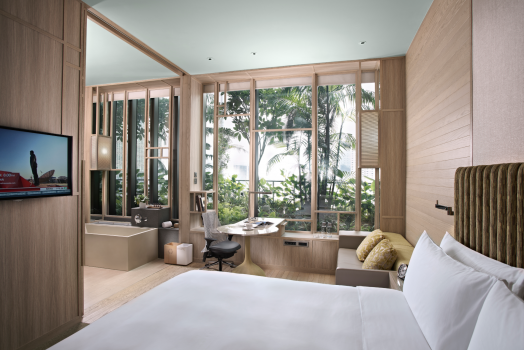 The 'Couples Inferno' package entails a bottle of champagne, a one-night stay in the COLLECTION Club Lifestyle Room, with exclusive club privileges, and a list of exciting activities to be completed – including a cocktail making session at the Lobby Bar. Complete all the activities and share it on social media to stand a chance to win the "paradise" prize. 
Bookings can be made here from now to 31 May 2022.
9. Teatime at MO Bar
I'm a little biased, but MO Bar at Mandarin Oriental just presents fantastic vibes and some of the best tipple. It's the ideal place to spill the tea (pun intended!) and have a good heart-to-heart talk whilst enjoying gorgeous views of the city skyline.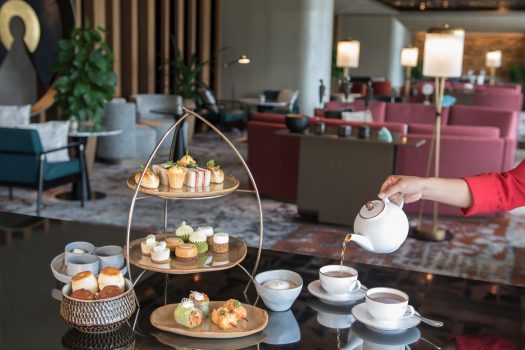 Pair the comforting high-tea menu with MO Bar's infamous range of teas, carefully curated from around Asia's famous tea growing regions. The menu itself presents a balanced range of sweet and savoury, from an
Alaskan King Crab and Ikura Brioche
to a quintessentially Asian
Mango Coconut Dacquoise with Mango Chiboust and Calamansi Crémeux.
To finish it off, the must-have scones flavoured in Pistachio and Madagascan Vanilla. Book your reservations
here
.
10. A New Fitness Fit with PUMA Run XX Nitro
It might seem a little out of place for mum to be gifted an entirely new workout fit. However, if she wants to keep active and still be stylish, why not? PUMA's re-engineered running range welcomes the
PUMA Run XX Nitro
, which celebrates the woman-specific double X-chromosome DNA sequence.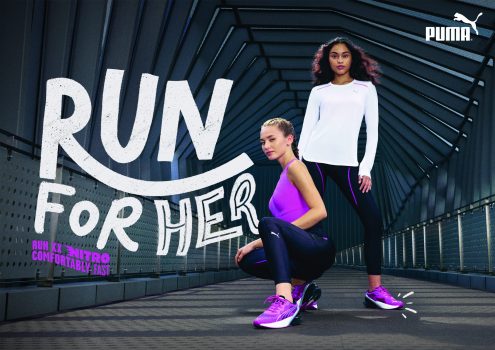 The range is a celebration of female food delivery professionals and focuses on comfort and meeting their needs – aligning perfectly with Mother's Day. The Run XX Nitro Running Shoe is tailored to the female foot. It has a brand new, firmer midsole engineered to be the right mix of comfort and durability. The shoes are designed to hug a woman's heel, instep, and arch in just the right way, with a soft and breathable mesh. In addition, it also provides superior responsiveness and cushioning, while ensuring proper alignment.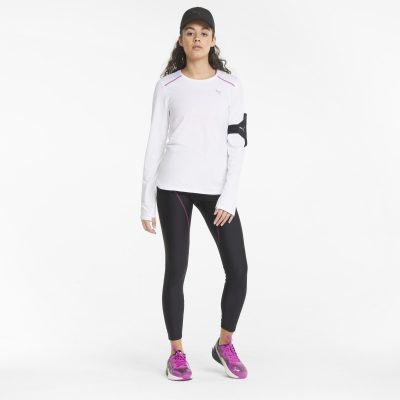 The CLOUDSPUN Marathon Long Sleeve Running Top and Marathon High Waist Full Length Running Leggings are also built for peak performance. The garments are made with highly functional dryCELL materials and miDori bioWick which produces an ultra-soft, moisture-wicking style that fits and moves with all silhouettes.
This entire collection might just be the push you and mum both need to go on morning walks together yet remain fashionable.