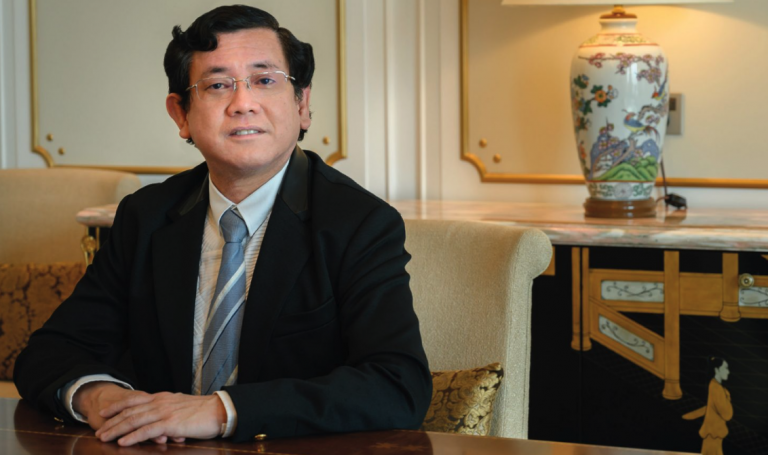 Peter Tan is a millionaire Asia entrepreneur, motivational speaker, philanthropist and the sales Godzilla.
At 35 years old, Peter achieved the coveted Court of Table (CoT), at the same time holding 5 professional degrees and qualifications from prestigious institutions around the world.
Peter was the ex-chairman of Peter Tan Organization, a multiple award-winning agency in the industry for 10 consecutive years. In his tenure, Peter holds the title as the top group manager and hosted multiple bootcamps specially curated as selection rounds to recruit fresh talents.
Additionally, being involved as a consultant for multiple start-ups. Peter has conducted multiple seminars both in Singapore and China, showcasing expertise in numerous topics such as, Neuro-Linguistic Programming (NLP), numerology, feng shui, palmistry, sound and music therapy. Peter has also served as the Honorary Consulate for Georgia.
He would like to contribute back to the society, enabling Free:
Quality training for those who want to learn.
Network from Peter for aspiring entrepreneurs.
Coaching for the next generation business people to become millionaires.
You will receive the Digital Certificate of Authenticity (DCA), a form of digital identification which can be sold in the Millionaireasia Platform, after you have learnt and achieved your desired outcome, which literally makes your learning, networking and coaching Free!
The Sales Industry will be disrupted by the most equitable contract. Peter Tan Community comes with a function where you can introduce your family, friends and followers (FFFs) to purchase the community programs in our platform and earn a recurrent and overriding commission (2-tiers).
Introducers for Peter's programs will not be subjected to unfair terms where the company can terminate them, with notice period, without any valid reasons.
There is no minimum target to meet to earn the commission or overriding.
Introducer's accrued income is an asset and can be sold to a third party or passed on to the next generation.
Select from the following 4 communities!
i. Core Community
"Broad domain knowledge is the essence of excellence."
This community grants you access to Peter Tan's videos, e-books and audio books, and to attend introductory courses.
ii. Mastery Community
"Application of knowledge is absolute power."
This community grants you access to attend mastery courses which comprise a total of 8 basic and advance courses in Motivation, Minds & Energy, Sales and Finance & Business.
iii. Premium Community
"Your network is your net worth."
This community grants you access to attend premium networking sessions such as access to HNWIs, take part in Asia Business trips and participating in business start-ups (to invest or to be invested).
There will be monthly online and offline group coaching and networking sessions with Peter Tan across Asia. The coaching session is accessible via Internet.
iv. Apprentice Community
"Modelling is the surest way for success."
This community grants you access to all privileges of Peter Tan's Core, Mastery and Premium communities, personal coffee session with Peter Tan and access to a chat group with Peter Tan and his apprentices.