20 March 2022
By Alfieyah Abdullah
Work smarter, not harder with Huawei's newest Smart Office products
Huawei has been recognised as a consistent pioneer in creating a digitally efficient work-life experience. Its goal is to attain a Seamless AI Life strategy that focuses on developing collaborative devices for five major scenarios namely: Health and Fitness, Smart Home, Easy Travel, Smart Office, and Entertainment.
The brand's newly updated advanced collaboration and ecosystem capabilities will allow for the creation of a smart office 'Super Device' system. This easy-to-use Super Device enables you to drag icons from other Huawei devices onto your PC, which serves as a central hub.
To fully utilise the Super Device system, you can either upgrade the Huawei PC Manager to its latest version.
At its Spring 2022 launch, Huawei introduced seven new smart office products that you can add to create a smarter working experience. Existing users only need to upgrade their existing Huawei PC Manager to the latest version to fully utilise the Super Device system.
1. Huawei MateBook X Pro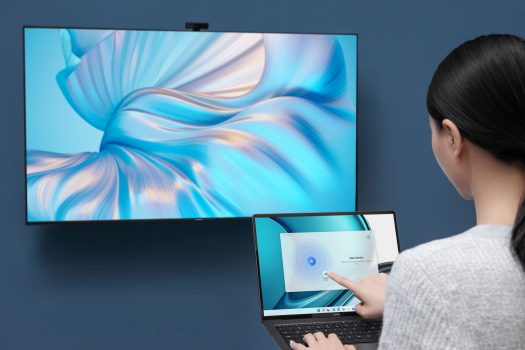 The Huawei MateBook X Pro is Huawei's latest flagship laptop. Building on its predecessor, it has had an upgrade in terms of aesthetics, innovative technologies, and smart experiences. Equipped with an advanced touch display, the laptop comes with 14.2-inch Real Colour FullView Display, featuring 3.1K resolution, delivering more true-to-life colours. This lightweight laptop weighs as little as 1.38kg and its wedge-shaped body provides a comfortable grip.
In addition, it is kit with a Huawei Sound six-speaker system for a revolutionary immersive spatial sound experience. For further efficiency, the Free Touch Gesture allows you to take screenshots, screen record, adjust screen brightness and playback volume by simply swiping the touch pad.
2. Huawei MateBook E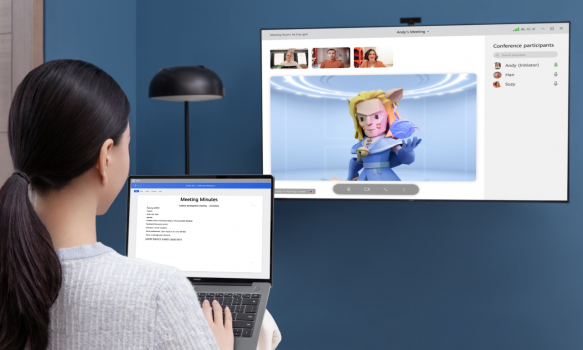 If you're always on-the-go, the Huawei MateBook E is especially catered for you. It combines both the features of traditional laptops and tablets in one. It's slim form – at 7.99 mm – and lightweight nature makes it the world's lightest portable 2-in-1 laptop. The MateBook E is also Huawei's first OLED Real Colour FullView Display laptop and features cinematic wide colour gamut and pro-grade colour accuracy.
It also comes with a rich Windows app ecosystem and productivity peripherals – such as the 2nd generation Huawei M-Pencil and Huawei Smart Magnetic Keyboard – to allow users to increase their productivity levels no matter where they are.
3. Huawei MateStation X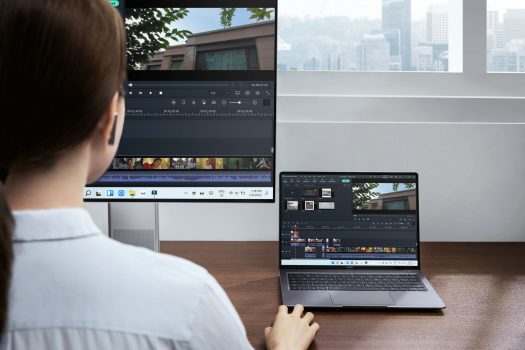 This all-in-one PC is also another one of Huawei's firsts. It features a minimalistic aesthetic design with no visible ports on the back. The unique dynamic hinge design allows users to easily adjust the elevation angle of the screen with a single finger.
There are so many features to like about the new MateStation X: its 4K+ resolution display, large 28.2-inch screen, and a narrow bezel design on all four sides which offers a borderless view. The non-reflective layer supports 10-point multi-touch for a premium viewing experience coupled with its outstanding sound quality. It is an ideal addition to any home or office.
4. Huawei MatePad Paper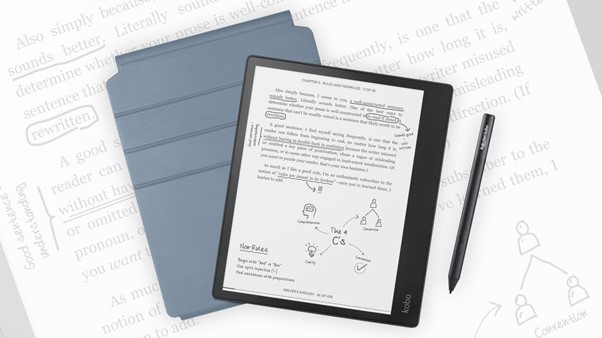 This new line under the MatePad product series is definitely a welcome one. The Huawei MatePad Paper offers immersive reading and writing experiences.
It comes with a 10.3-inch E-Ink FullView Display and is powered by the Huawei E-Ink Display Enhancement Algorithm. Used simultaneously with the M-Pencil, the MatePad paper supports multiple input methods such as handwriting, voice recording, and handwriting-to-text conversion. Split-screen notes and Annotations also add on to the device's convenience.
The MatePad Paper utilises cross-device interconnection and free-flow content, allowing users to transfer content from their phones or PC over to the tablet for easier reading. It also doubles up as an external storage drive for PCs, enabling two-way transmission of documents and e-books.
5. Huawei MatePad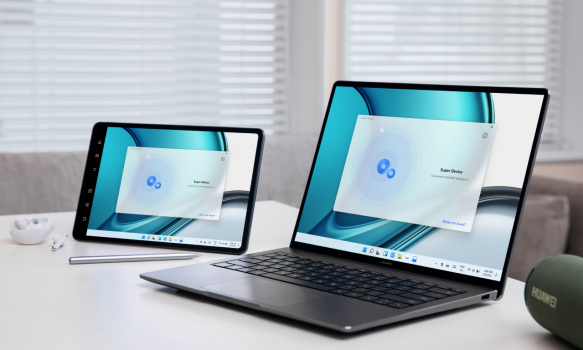 The newest HarmonyOS tablet boasts a 10.4-inch 2K FullView Display, and is certified as low-blue-light and flicker-free. It also supports a unique function – Natural Colour Display – which intelligently adjusts the colour temperature of the screen according to the ambient light, prioritising eye protection for users.
Similar to the MatePad Paper, it also supports the M-Pencil and delivers an overall efficient and convenient experience for users.
6. Huawei PixLab X1
Yet another first for Huawei is its first multi-functional laser printer, the Huawei PixLab X1. Yet another easy-to-use device, functions such as Pop-Up Pairing, Tap to Print, and Remote Printing makes it perfect for homes and small offices. In addition, the PixLab X1 is also the industry's first printer to feature a toner cartridge drawer design for easy pigment replacement.
7. Huawei Sound Joy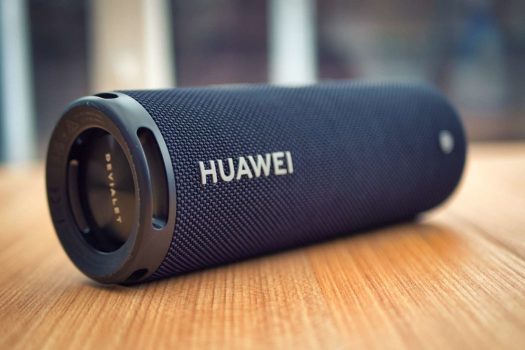 All work and no play make us all dull. To complete Huawei's newly launched devices, the collection ends with Huawei's first portable speaker – Huawei Sound Joy. Co-engineered with Devialet and equipped with a four-speaker-unit system, it brings stunning sound quality to users. The 8800 mAh battery offers great battery life and supports 26 hours of continuous playback on a single charge. It is also IP67-grade water and dust resistance; ideal for office retreats anytime, anyplace.
With all the smart devices we have integrated into our daily life be it for work or play, we barely have enough hands to hold onto all of them. Combine these seven products to take Smart Home (or office) to its fullest potential and maintain productivity. It's all about a single unified experience.
Images: Huawei